Exxon Mobil Squeezes Out Small Dividend Hike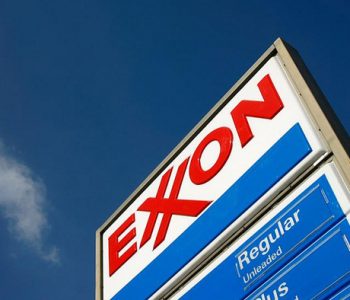 Exxon Mobil Boosts Dividend Slightly
Exxon Mobil Corporation (NYSE:XOM) managed to eke out only a small dividend hike last quarter, signaling the energy giant is getting by, even under the weight of low oil prices.
On Wednesday, the world's largest private oil company raised its dividend by 2.7%. Exxon's board declared a quarterly dividend of $0.75 per share payable to investors of record as of May 13. With the $0.02-per-share increase, the yield on Exxon stock now comes in at 3.4%.
"The organization continues to respond effectively to challenging industry conditions, capturing enhancements to operational performance and creating margin uplift despite low prices," CEO Rex Tillerson wrote in the company's press release. "The scale and integrated nature of our cash flow provide competitive advantage and support consistent strategy execution." (Source: "ExxonMobil Earns $1.8 Billion in First Quarter of 2016," Exxon Mobil Investor Relations, April 29, 2016.)
Exxon's dividend increase comes as other oil producers have slashed payouts and dialed back spending. Across the oil patch, high-cost shale producers have been filing for bankruptcy left and right. Even the payouts at top-tier names like BP plc (ADR) and Royal Dutch Shell plc (ADR) have come under scrutiny.
Exxon, though, lumbers on. Thanks to its sheer size, the company has the raw scale needed to survive the worst of the downturn. And because of its large refining and chemical businesses, Exxon has a built-in hedge against weak oil prices.
Indeed, the oil major could exit the downturn stronger than it entered. Last month, Exxon raised $12.0 billion in the debt market. The news is causing some analysts to speculate management is gearing up for a shopping spree, acquiring quality assets while they're on the cheap. (Source: "Exxon Mobil eyes acquisitions, forecasts lowered spending," Reuters, March 2, 2016.)
However, any future dividend hikes will likely be meager at best. Low energy prices have crimped the company's profits. With each barrel Exxon hauls out of the ground, the company is earning fewer and fewer dollars, so there's a lot less money left over to pay investors.
Indeed, the company has already halted its share buyback program. The latest dividend bump represents the smallest percentage increase in the 34 straight years since the energy giant began boosting its quarterly distribution.
Translation: shareholders should brace themselves for lousy returns, at least for the foreseeable future.