Exxon Mobil Corporation: XOM Stock, Best Big Oil Dividend Payer?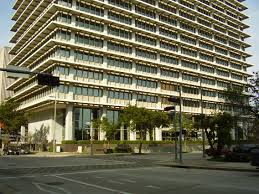 XOM Stock: Consistent Profits in an Uncertain Market
Oil giant Exxon Mobil Corporation (NYSE:XOM), commonly referred to as ExxonMobil, is navigating itself through a very difficult climate. The steep decline in oil prices over the past year took a big bite out of XOM stock's earnings, but it continues to maintain profitability at a time when so many other oil companies are losing money. Exxon stock generates industry-leading return on capital and keeps a strong balance sheet.
This stability has allowed XOM stock to continue rewarding shareholders with dividends and the company has raised its dividend for several decades in a row. These qualities could make Exxon stock the best pick in the integrated oil industry, particularly for risk-averse dividend investors.
Focus on High-Return Investments
ExxonMobil stock saw profits drop significantly last year because the price of oil has fallen by more than half from its peak levels in 2014. However, the company still earned $16.2 billion in net profit last year. XOM stock reduced its capital spending for the year by $7.5 billion. (Source: "ExxonMobil Earns $16.2 Billion in 2015; $2.8 Billion During Fourth Quarter," Exxon Mobil Corporation, February 2, 2016.)
In 2016, Exxon's earnings fell 62% through the first half of the year, but the company still earned $3.5 billion in profit over the first six months thanks to a focus on cost cuts. ExxonMobil cut capital expenditures by 36% over the first half of the year and the company has suspended its buybacks aimed at reducing its share count.
Exxon's disciplined financial management resulted in a nearly eight percent return on capital employed last year, which was above many other integrated majors in Exxon's peer group.
Exxon is an integrated company, which means it has a large downstream refining business in addition to its upstream exploration and production activities. When oil prices decline, it gives a boost to refining because it tends to expand refining margins. For example, Exxon's downstream business earned $1.7 billion through the first half of 2016, compared with $218 million in upstream profit in the same period. (Source: "ExxonMobil Earns $1.7 Billion in Second Quarter of 2016," Exxon Mobil Corporation, July 29, 2016.)
Exxon stock also has a chemicals business, which earned $2.6 billion over the first six months of the year. Exxon's integrated business model provides valuable diversification when oil and gas prices decline. The company has gotten hit on the upstream side, but its other businesses are helping to soften the blow of weak commodity prices.
Thanks to its diversification and excellent balance sheet, Exxon maintains a long and impressive history of reliable dividends.
Projects Position Exxon Stock for Growth
Exxon stock has a number of large projects that it has made considerable progress developing this year. For example, the company announced its Liza-2 oil field in offshore Guyana is a "world-class discovery" and has a recoverable resource between 800 million and 1.4 billion barrels of oil equivalent. In addition, last quarter, the company started production at its Julia Oil Field in the Gulf of Mexico, which will add 34,000 barrels of oil per day to its production totals.
Overall, XOM stock has six major upstream projects set to ramp up in 2016, with these projects helping the company continue to grow production. Last quarter, production volumes rose 3.2% year-over-year. (Source: "Fourth Quarter 2015 Earnings Call," Exxon Mobil Corporation, February 2, 2016.)
Continued production growth will allow the company to increase cash flow, even if commodity prices stay at present levels. And if oil prices rise going forward, Exxon will be a major beneficiary as a result of its aggressive production strategy.
XOM Stock's Long Dividend History
XOM stock's ability to remain profitable even when commodity prices decline is a testament to its business strength. The company consistently generates profit, which allows it to continue paying dividends to shareholders. It even raised its dividend by 2.7% in 2016, which represented the 34th year in a row of annual dividend growth. Exxon is a "dividend aristocrat" and has paid a dividend for more than a century.
Exxon stock has a 3.4% dividend yield, which is significantly above the S&P 500 average dividend yield of approximately two percent.