Exxon Mobil Corporation: Insiders Gushing Over This 12% Yield Opportunity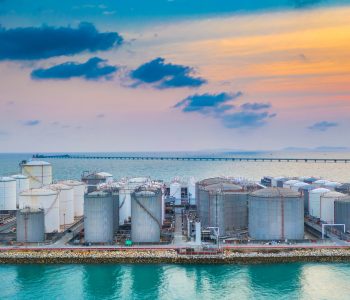 iStock.com/AvigatorPhotographer
New Project Pays Yield
Earlier this month, Exxon Mobil Corporation (NYSE:XOM) green-lit one of the country's largest natural gas export facilities.
The move is the latest development in America's energy boom, a trend I've been tracking for over five years now.
And yet this boom has only just gotten started. Industry insiders have plowed billions of dollars into this opportunity. Investors getting in now have the opportunity to earn yields up to 12%.
International Opportunities
If you want to make a lot of money over the next few years, you need to understand two numbers.
First, take a look at the price of U.S. natural gas in the table below. Thanks to America's shale revolution, traders will pay only around $2.65 per million British thermal units (MMBTU).
Worldwide, the situation looks much different. As a result of looming supply shortages, buyers have to cough up as much as $12.00/MMBTU.
| | |
| --- | --- |
| Market | Price (MMBTU) |
| United States | $2.65 |
| European Union | $7.26 |
| Japan | $12.00 |
(Source: YCharts, last accessed February 19, 2019.)

The reason this gap exists comes down to the nature of the natural gas market.
Right now, you can't easily ship the commodity over the ocean like a load of iron ore or crude oil. It requires an expensive system of ships, terminals, and processing facilities.
Because this infrastructure costs billions of dollars to construct, we don't have an extensive transportation network for natural gas. As a result, we have a wide spread between natural gas prices in Asia and North America.
This creates an opportunity for anyone that can get our cheap natural gas to the international market. And some investors have already made a fortune.
Last year, Cheniere Energy, Inc. (NYSE:LNG) began exporting liquefied natural gas (LNG) from its export facility in Louisiana. Analysts expect several more plants to come online in 2019, with several more projects under construction.
Exxon Mobil's LNG export facility near Port Arthur, Texas is the company's latest push to break into this market. In February, the oil giant announced plans to finance the $10.0-billion terminal on the Gulf Coast. Management expects that the first exports will begin in 2024, with production ultimately topping 16-million tons of LNG annually. (Source: "Exxon Mobil and Qatar greenlight $10 billion project to export natural gas from Texas," CNBC, February 5, 2019.)
This is just the beginning. In recent months, the Donald Trump administration has made a big push to green-light a new export facility. And a handful of companies will be huge beneficiaries.
Engineering firms KBR, Inc. (NYSE:KBR) and McDermott International Inc (NYSE:MDR) are the immediate winners. These firms build LNG terminals, which cost between $5.0 billion and $10.0 billion to construct.
Further out, analysts see a big opportunity in shippers like Teekay LNG Partners, L.P. (NYSE:TGP), Dynagas LNG Partners LP (NYSE:DLNG), and Golar LNG Partners LP (NASDAQ:GMLP). These partnerships own vessels that transport LNG and pay upfront yields as high as 12%. With more LNG projected to hit the market, those distributions will likely grow.
Finally, LNG terminal owners like Exxon, ConocoPhillips (NYSE:COP), and Chevron Corporation (NYSE:CVX) could also do well. These businesses earn a fee on each cubic foot that passes through their facilities, a far safer and potentially more lucrative business than drilling for natural gas.
Time's a Factor
Regardless of which exact stocks interest you, I wouldn't wait too long to get in.
The U.S. Department of Energy has started approving projects much faster than I had originally expected. Industry insiders have started pouring billions of dollars into this opportunity.
Investors who stay on the sidelines now could be kicking themselves later.