Exxon Mobil Corporation: This Dividend Stock Could Soar in 2018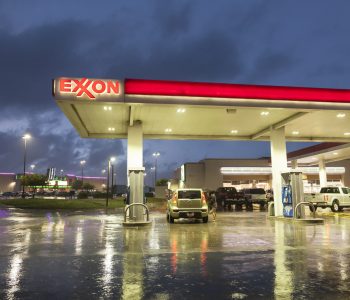 iStock.com/typhoonski
1 Top Dividend Stock for 2018
I sometimes think of Wall Street as a loose confederacy of dunces.
When an industry falls out of favor, traders will dump shares at fire sale prices. During these periods, investors can often scoop up shares at a fraction of their real value.
Case in point: Exxon Mobil Corporation (NYSE:XOM). Low energy prices have clipped "big oil" profits. And since we recommended shares in 2015, you could call returns underwhelming. But while analysts don't want to even look at the industry, we see a lot of positive developments at Exxon.
Cost cuts have boosted profits, first off. Management has reoriented their business around cheaper projects that yield faster returns. Executives have also trimmed payrolls, slashed corporate overhead, and squeezed suppliers for cost savings. This has allowed Exxon to earn higher profits, despite cheaper crude.
Better still, the worst seems to be over for oil prices. Rock-bottom spot rates squeezed the industry, forcing many to cut back production. Tighter inventories have put a bid under crude, sending West Texas Intermediate to over $60.00 per barrel.
The combination of lower costs and higher prices have turned Exxon into a cash machine. Analysts project earnings to come in around $3.66 per share for 2017, up 54% from last year. Most of that windfall will likely get returned to owners in the form of dividend hikes and share buybacks.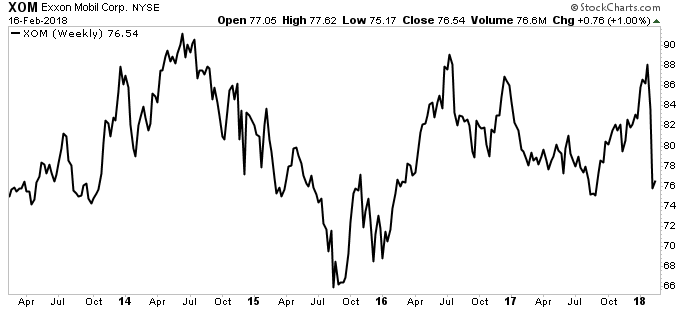 Source: StockCharts.com
Keep you eyes on this stock. This business has a number of possible catalysts. When an industry gets back in Wall Street's good books, shares can rally in a hurry.
And even if I'm a tad optimistic, we're still looking at a wonderful business with a going dividend.