Experts: Brexit Could Hit Income Investors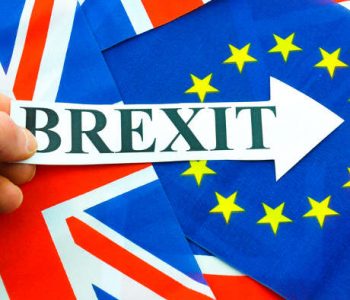 Brexit Could Send Yields Plunging
If the U.K. votes to leave the European Union, income investors across the pond could be collateral damage.
At least that's according to Francesco Garzarelli, co-head of global macro markets research at Goldman Sachs Group Inc. In a report published Monday, Garzarelli predicted a U.K. exit from the EU would spark a panic in financial markets. The rush for safe haven assets, he believes, would send yields on U.S., German, and U.K. bonds to record-lows. (Source: "U.S. Benchmark Could Sink to 1.35% on Yes Vote," The Wall Street Journal, June 20, 2016.)
"Should Brexit instead occur, government bond yields would most likely fall further reflecting the associated increase in macro and financial uncertainty," Garzarelli wrote in a research note to clients. (Source: "Goldman says too early to short U.S. Treasuries," Reuters, June 20, 2016.)
In the so-called "Brexit" scenario, bond investors looking to put fresh money to work would be the biggest losers. Today, 10-year U.S. Treasury notes yield only 1.68%. Garzarelli's prediction would see yields plunge to 1.35%—an all-time low.
Savers abroad would see their income streams clipped, too.
The yield on 10-year German bunds could fall to -0.1%, requiring investors to pay even more money just for the privilege of lending money to the German government.
Even in the U.K., the epicenter of the current uncertainty, the 10-year U.K. gilts could sink to one percent.
Bond traders will be holding their breath until the referendum. Weekend polls suggested a diminished prospect of a Brexit, which provided a modest boost for yields. In the meantime, expect heightened volatility until the polls close on June 23.