What to Expect When General Motors Company Reports Earnings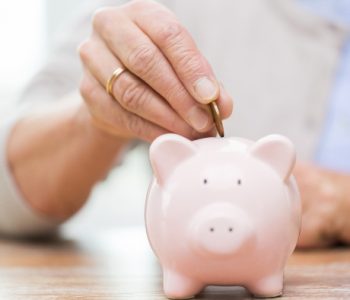 Will GM Stock's Momentum Continue After Earnings?
General Motors Company (NYSE: GM) stock climbed more than nine percent in the past 12 months and has just reported earnings. Will GM stock's momentum continue after its first earnings release in 2017? Let's take a look at what analysts are expecting.
On average, Wall Street analysts expect General Motors stock to generate $41.5 billion of revenue, which would represent a 4.7% increase year-over-year. The bottom line, however, is expected to deteriorate. The consensus estimate is that GM would earn $1.17 per share in the fourth quarter, a 15.8% drop from the $1.39 earned in the year-ago period. (Source: "General Motors Company (GM)," Yahoo! Finance, last accessed February 6, 2017.)
Stats on GM Stock
| | |
| --- | --- |
| Analyst EPS Estimate | $1.17 |
| Change From Year-Ago EPS | -15.8% |
| Revenue Estimate | $41.5 billion |
| Change From Year-Ago Revenue | 4.7% |
| Earnings Beats in Past 4 Quarters | 4 |
Source: Yahoo! Finance
GM stock has built a solid track record when it comes to beating earnings expectations. In the past four quarters, the Detroit, Michigan-based automaker has beaten analysts' earnings per share estimates by more than 10% every single time.
Other than top- and bottom-line expectations, investors and analysts will also be watching for what lies ahead. General Motors is in a highly cyclical industry. In 2016, auto sales in the U.S. reached a new record of 17.55 million vehicles. In January, General Motors' chief economist, Mustafa Mohatarem, said that, "Key economic indicators, especially consumer confidence, continue to reflect optimism about the U.S. economy, and strong customer demand continues to drive a very healthy U.S. auto industry." (Source: "U.S. December auto sales surprisingly strong, 2016 sets new high," Reuters, January 5, 2017.)
In December 2016, General Motors' unit sales in the U.S. rose 10% year-over-year. Strong vehicle sales numbers could have boosted the company's financials for the reporting quarter.
However, it was reported that in January 2017, General Motors sold 195,989 vehicles in the U.S. While it was still the No. 1 automaker in the country, the number represented a 3.8% decline from the 203,745 vehicles a year ago. (Source: "U.S. auto sales cool in January," MarketWatch, February 1, 2017.)
The company could provide an update on where they think auto sales will be going in 2017. Note that when auto sales are booming, high earnings tend to make automakers look cheap (like where GM stock is at right, now with a price-to-earnings multiple of 4.21 times). But in economic downturns, automakers could see their profits drop substantially.
Margins will be another focus in this earnings report. In 2015, General Motors' earnings before interest and tax (EBIT) adjusted margin reached a record 7.1%, compared to 4.2% in 2014. If the earnings report shows that the company has kept its margin at a high level, it could boost investors' confidence in General Motors' pricing strategy and operating efficiency. (Source: "GM Reports Record Net Income of $9.7 Billion and Record EBIT-Adjust of $10.8 Billion for 2015," General Motors Company, February 3, 2016.)
Investors will also be looking for updates on General Motors' plan in vehicle redesigns. Several of the company's vehicles are due for a major redesign, including the "Chevrolet Equinox" and "Chevrolet Traverse" SUVs. Last year, SUVs were one of the biggest growth drivers for U.S. auto sales. A major redesign in some of its key offerings could boost GM's sales numbers down the road.