Expect Another Dividend Increase from Walmart Inc (NYSE:WMT)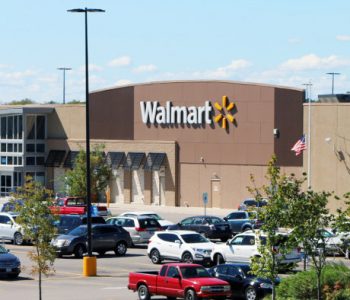 iStock.com/TennesseePhotographer
Walmart Stock Returning Cash to Investors
The U.S. stock market just had a major pullback. And with more rate hikes on the way, investors are concerned whether the U.S. economy can actually handle higher interest rates. However, for investors of solid dividend-paying companies like Walmart Inc (NYSE:WMT), there's really not that much to worry about.
Let me explain…
Volatility is an intrinsic feature of stock market investing. No matter how great a company is, its share price will fluctuate from time to time. So when the market is having a sell-off, like what happened last week, chances are equity investors will see the value of their holdings decline.
Also Read:
WMT Stock: 1 Absolute Simple Reason to Own Walmart Stores Inc
What companies can decide, however, is the amount of dividends they pay. Whether the stock market is surging or in a downturn, dividends are cold, hard cash paid to shareholders. Management doesn't need the approval of other stock market participants to establish a dividend policy.
And that, my dear reader, is what makes Walmart stock special. The company started paying dividends in 1974. Since then, management has raised the annual payout every single year. (Source: "Dividend History," Walmart Inc, last accessed February 15, 2018.)
That's 44 consecutive years of annual dividend increases. Our economy went through quite a few ups and downs over the last four decades, including multiple interest rate cycles. But nothing was able to stop Walmart stock from returning an increasing amount of cash to shareholders.
Of course, past performance does not guarantee future results. But for the retailer known for offering "Every day Low Prices," the dividend growth track record is well-positioned to continue.
Think about it. Walmart is known for offering some of the lowest prices. And as a result, consumers go to its stores for value. So even when the economy slows down and people's disposable income declines, the value offered by Walmart would still have its appeal.
Moreover, despite being a decades-old company, Walmart is still growing its business. In the third quarter of the company's fiscal year 2018 which ended October 31, 2017, Walmart generated $123.2 billion of revenue, up 4.2% year-over-year. Comparable sales, a critical measure of a retailer's performance, rose 2.7% year-over-year for Walmart U.S. (Source: "Walmart U.S. Q3 comps 1 grew 2.7% and Walmart U.S. eCommerce sales grew 50%, Company reports Q3 FY18 GAAP EPS of $0.58; Adjusted EPS2 of $1.00, The company now expects full-year GAAP EPS of $3.84 to $3.92, Adjusted full-year EPS2 of $4.38 to $4.46," Walmart Inc, November 16, 2017.)
The company is yet to report full-year results, but management expects Walmart to generate adjusted earnings of between $4.38 and $4.46 per share for the fiscal year 2018. And since WMT stock declared total dividends of $2.04 per share during this period, achieving the midpoint of its guidance range would allow the company to have a payout ratio of 46.2%, leaving a wide margin of safety.
Ultimately, don't forget that Walmart is deeply entrenched in the retail business. The company has over11,600 stores located in 28 countries around the world. These stores are visited by more than 260 million customers every week. Walmart's economies of scale have translated to a cost advantage that's hard to replicate and allow the company to keep making oversized profits year after year.
Walmart's Board of Directors usually reviews its dividend policy in February. Given its growing business and conservative payout ratio, the company will likely announce its 45th consecutive annual dividend increase in the next few days.