Energy Transfer Partners LP (NYSE:ETP) Stock: This 13.5% Dividend Yield Is No Joke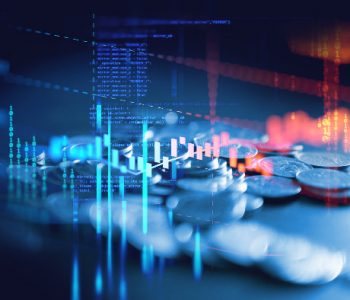 iStock.com/monsitj
Earn a Double-Digit Yield That's Still Growing
If you just randomly pick a stock with a double-digit yield, chances are you won't want to own it. This is because an ultra-high yield could simply be a byproduct of investors' concerns about the company's dividend safety.
Does that mean investors have to settle for a low return in their income portfolios? Not really, because there are exceptions.
Case in point: Energy Transfer Partners LP (NYSE:ETP) currently offers a jaw-dropping yield of 13.5%. And the payout is actually backed by a rock-solid business.
Headquartered in Dallas, Texas, Energy Transfer Partners is a master limited partnership (MLP). It owns and operates one of the largest portfolios of energy transportation and storage assets in the United States These assets are strategically positioned and can reach all of the country's major production basins.
Also Read:
7 Energy Stocks That Pay Healthy Dividends
ETP does not make headlines often, but it is one of the biggest players in the business. The partnership has a fully integrated platform spanning the entire midstream value chain. Right now, it operates through five different segments: "Interstate Natural Gas Transportation & Storage," "Intrastate Natural Gas Transportation & Storage," "Midstream," "NGL & Refined Products," and "Crude Oil."
If you have been following the news at all, you would know that the energy sector isn't in the best of shape. But due to ETP's focus on midstream operations, the partnership still generates more than enough cash to cover its oversized distributions.
In the third quarter of 2017, the partnership generated adjusted earnings before interest, tax, depreciation and amortization of $1.74 billion, representing an increase of $354.0 million from the year-ago period. (Source: "Energy Transfer Partners Reports Third Quarter Results," Energy Transfer Partners LP, November 7, 2017.)
Distributable cash flow, a critical measure of an MLP's performance, came in at $1.05 billion. Since Energy Transfer Partners paid total distributions of $925.0 million in the quarter, it had no problem covering its payout for that quarter.
In the first nine months of this year, ETP's distribution coverage ratio was 1.14 times, also leaving a margin of safety.
The reason why Energy Transfer Partners can deliver such impressive financial results when many of its peers are deep in the doldrums is simple: the partnership runs a business that's largely fee-based. For instance, in ETP's Interstate Natural Gas T&S segment, around 95% of revenue comes from reservation fee contracts. In the Midstream segment, customers sign long-term, fee-based contracts with ETP to use its 33,000 miles of gathering pipelines. Because the partnership is not drilling new wells, it does not have to worry too much about commodity prices. (Source: "Barclays CEO Energy-Power Conference," Energy Transfer Partners LP, September 6, 2017.)
As a matter of fact, ETP's fee-based operations allowed the partnership to pay not only a steady dividend, but an increasing one.
Energy Transfer Partners Distribution History
(Source: "Distribution History," Energy Transfer Partners LP, last accessed November 10, 2017.)
As you can see from the above chart, ETP's per-unit payout has more than doubled in the last five years.
Going forward, Energy Transfer Partners has quite a few projects to further grow its distributable cash flow. The partnership's "Rebel II" processing plant will go into service soon, while its Red Bluff Pipeline is expected to begin operations in the second quarter of 2018. With continued growth in discounted cash flow (DCF), ETP will likely dish out even bigger dividends down the road.