EQM Midstream Partners LP: The Best 10% Yielder on the Market?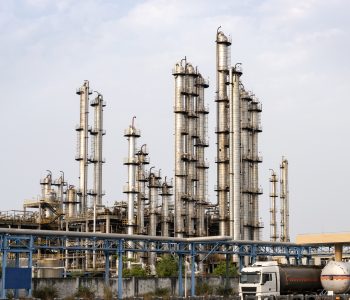 iStock.com/westcowboy
Time to Check Out EQM Stock
In this day and age, a dividend yield of over 10% simply seems too good to be true. And that's why I want to talk to you about EQM Midstream Partners LP (NYSE:EQM) today. While EQM doesn't get much attention in mainstream financial media, it's undoubtedly one of the best double-digit yielders in the market.
Headquartered in Pittsburgh, Pennsylvania, EQM Midstream Partners LP is a master limited partnership (MLP) that owns, operates, acquires, and develops midstream assets in the Appalachian Basin.
Right now, the partnership's asset portfolio consists of approximately 2,130 miles of high- and low-pressure gathering lines and around 950 miles of Federal Energy Regulatory Commission-regulated interstate pipelines. In fact, EQM is the third-largest natural gas gatherer in the U.S.
Of course, the energy industry can be risky due to volatile commodity prices. However, while EQM Midstream Partners is a big player in the industry, it doesn't really have to worry too much about commodity price volatility.
You see, the partnership generates more than half of its revenue from firm reservation charges, which are essentially backed by take-or-pay contracts. These contracts are also long-term: the weighted average contract life is 12 years in EQM's gathering business and 15 years in its transmission and storage business. (Source: "Investor Presentation April 2019," EQM Midstream Partners LP, last accessed May 1, 2019.)
Furthermore, 84% of EQM Midstream Partners LP's revenue is generated from contracts with investment grade counterparties.
Add it up and you'll see that by conducting business through long-term contracts with high-quality customers, EQM Midstream Partners can generate relatively stable cash flows throughout the commodity cycle.
And like other MLPs, EQM is a pass-through entity. That is, the partnership pays little to no income taxes at the corporate level as long as it distributes most of its available cash to investors.
EQM Midstream Partners LP currently has a quarterly distribution rate of $1.145 per unit, which comes out to an annual yield of 10%.
Why EQM Midstream Partners LP is Special
Of course, as I mentioned earlier, double-digit yielders are not exactly the safest bets in today's market. In particular, many ultra-high yielders got to where they are simply because of their plunging share prices. And if they can't cover their payouts, they would have to cut dividends at some point down the road, which may cause their stock prices to drop even further.
However, that's not the case at all for EQM Midstream Partners LP. While EQM stock isn't exactly a soaring ticker, one of the mains reasons why it can offer a double-digit yield is the growth in its actual cash payouts.
Consider this: the partnership completed its initial public offering (IPO) in the summer of 2012 and paid its first cash distribution of $0.35 per unit in November of the same year. Since the second quarter of 2013, EQM has raised its payout every single quarter. (Source: "EQM Midstream Partners, LP Dividend Date & History," Nasdaq, last accessed May 1, 2019.)
Just think about that for a second. Nowadays, companies would be proud if they can raise their dividend once a year. But EQM managed to increase its payout to investors every three months, and in a very volatile commodity price environment.
Also, with EQM stock's quarterly distribution rate standing at $1.145 per unit today, the partnership has more than tripled its payout since its IPO.
A Safe 10% Yielder
The payout is also safe. In 2018, EQM Midstream Partners LP generated $228.2 million in distributable cash flow. Its actual distributions, on the other hand, totaled $211.3 million for the year. That allowed the partnership to achieve a distribution coverage ratio of 1.08 times, meaning it earned more than enough cash to cover the payout. (Source: "ETRN and EQM Announce Year-End 2018 Results," EQM Midstream Partners LP, February 14, 2019.)
In the first quarter of 2019, EQM generated $266.8 million in distributable cash flow while paying $229.5 million in total distributions. That translated to a coverage ratio of 1.16 times. So again, the payout remained safe. (Source: "ETRN and EQM Announce First Quarter 2019 Results," EQM Midstream Partners LP, April 30, 2019.)
The Best Could Be Yet to Come
And don't think for one second that the partnership is getting complacent. In the latest earnings conference call, management said that they "continue to target a 6% annual distribution growth rate at EQM." (Source: "EQM Midstream Partners LP (EQM) CEO Tom Karam on Q1 2019 Results – Earnings Call Transcript," Seeking Alpha, April 30, 2019.)
Furthermore, EQM plans to improve its distribution safety. The partnership is targeting a long-term distribution coverage ratio of at least 1.2 times starting in 2020.
EQM Midstream Partners LP already offers a well-covered yield of 10%. With plans to further increase that payout and improve distribution safety, EQM stock stands as one of the top picks for yield-seeking investors.