EPR Stock: This 6.8% Yielding Monthly Dividend Stock Returned 1,492% Since IPO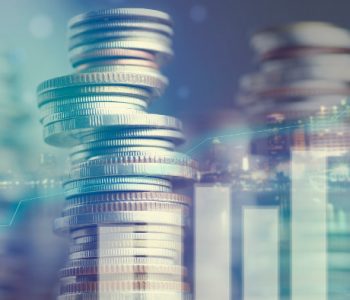 iStock.com/10255185_880
Delivering Both Income and Growth
For the most part, monthly dividend stocks are known as income-generating investments. But, with the right company, investors might be able to lock in some serious capital gains too.
Case in point: EPR Properties (NYSE:EPR) is a real estate investment trust (REIT) that pays monthly dividends. But, for investors who got into this stock early, the total return would likely be much more substantial than those dividends payments.
You see, EPR Properties went public in November 1997. Assuming automatic dividend reinvestment, EPR stock has delivered lifetime total shareholder returns of 1,492% by the end of the third quarter of 2017. In comparison, the MSCI U.S. REIT Index returned 462% during this period, while the Russell 1000 Index returned 306%. In other words, this real estate company has drastically outperformed the benchmark indices. (Source: "About EPR," EPR Properties, last accessed January 10, 2018.)
Also Read:
Top 5 Cheap Stocks That Pay Monthly Dividends
Of course, past performance does not guarantee future results. But, for investors of EPR stock, there's one thing they can definitely look forward to: a steadily increasing stream of dividends. Let me explain.
EPR Properties represents a unique investment opportunity in the REIT world. Most REITs are either highly diversified or highly specialized. EPR, on the other hand, can offer investors the benefits of both: it maintains a specialized orientation complemented by diversification across and within segments.
Right now, the company's portfolio consists of 392 locations in three main segments: entertainment, recreation, and education. Entertainment is currently the biggest segment, responsible for generating 46% of the company's annualized net operating income. Recreation accounted for 31% and education accounted for 22%, while the remaining one percent came from its "other" segment.
The key here is that the company's properties, such as megaplex theaters and ski resorts, are built to provide an experience. And, as we move from the agrarian economy, the industrial economy, and the most recent service economy to an era of the experience economy, these venues are expected to get a lot more visitors.
In fact, EPR already boasts industry-leading occupancy rates. As of September 30, 2017, properties in the company's entertainment and recreation segments were 100% leased, while those in the education segment were 98% leased. (Source: "EPR Properties Reports Third Quarter 2017 Results," EPR Properties, November 8, 2017.)
A solid business has allowed EPR Properties to return a significant amount of cash to shareholders. In 2010, the company paid total dividends of $2.60 per share. Today, EPR is paying monthly dividends of $0.34 per share, or an annual amount of $4.08 per share–an increase of 57%. (Source: "Dividends," EPR Properties, last accessed January 10, 2018.)
At the current price, EPR stock offers an attractive annual yield of 6.8%.
Moreover, the company's financials are growing at an impressive pace. In the third quarter of 2017, EPR Properties generated $151.4 million in revenue, representing a 21% increase year-over-year. Adjusted funds from operations, which is a critical measure of a REIT's performance, came in at $93.3 million, up 18.4% from the year-ago period.
For a company that's willing to return cash to shareholders, a growing business will likely translate to higher dividend payments in the future. That's why, for investors of EPR stock, the best could be yet to come.