EPR Stock: Earn a 5.52% Yield from This Monthly Dividend Stock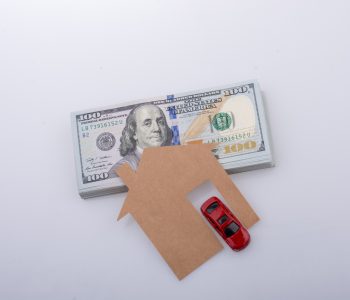 iStock.com/berkay
A Solid Monthly Dividend Stock for 2017 and Beyond
Whether you are saving for retirement or just want to have an extra source of income, monthly dividend stocks can be a great help. Unlike most dividend-paying companies that distribute every quarter, these stocks are rewarding investors every month. In this article, we are going to take a look at a monthly dividend stock that's currently yielding 5.52%.
The company in question is EPR Properties (NYSE:EPR), a real estate investment trust (REIT) headquartered in Kansas City, Missouri.
The real estate sector is a great place to earn a monthly income. Tenants have to pay rent every month, and if a REIT has a high-quality portfolio that generates a predictable stream of rental income, it can distribute some of that income to investors in the form of regular dividends.
As a matter of fact, U.S. REITs are required by law to pay at least 90% of their taxable income to shareholders every year as dividends. This mandatory distribution requirement has allowed REITs to become the higher-yielding instruments in the stock market, even at today's bloated price levels.
EPR Properties is a monthly dividend stock. With a monthly distribution rate of $0.34 per share, the company is yielding an impressive 5.52% at today's price.
To give you some perspective, the 10-year U.S. Treasury note is yielding 2.31%. The average yield of S&P 500 components is even less at 1.89%. A 5.52% yielding monthly dividend stock could sure do a lot to boost the return of an income portfolio.
EPR's payout has been growing too. Since 2010, the company's monthly dividend rate has increased at an average annual growth rate of around seven percent.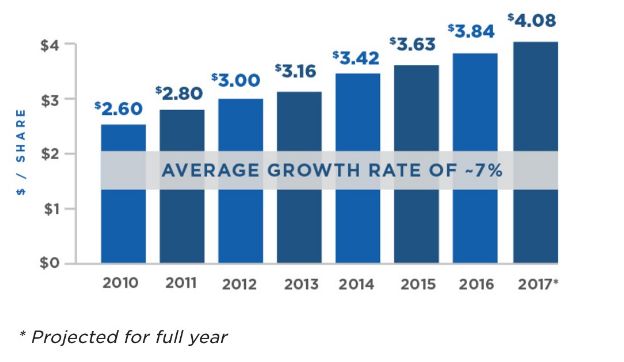 Source: "Dividends," EPR Properties, last accessed July 17, 2017.
Of course, the last several years have been a booming period for the U.S. economy. Going forward, it's not going be just sunshine and rainbows. However, note that the company has survived some ups and downs since it was founded in 1997. Since its inception, EPR has delivered quite impressive results when it comes to total shareholder return.
The chart below compares the company's lifetime total shareholder returns with the performance of two benchmark indices over the same period. As you can see, EPR delivered total shareholder return of 1,493% in the past 20 years, considerably outperforming both the MSCI U.S. REIT Index and the Russell 1000 Index.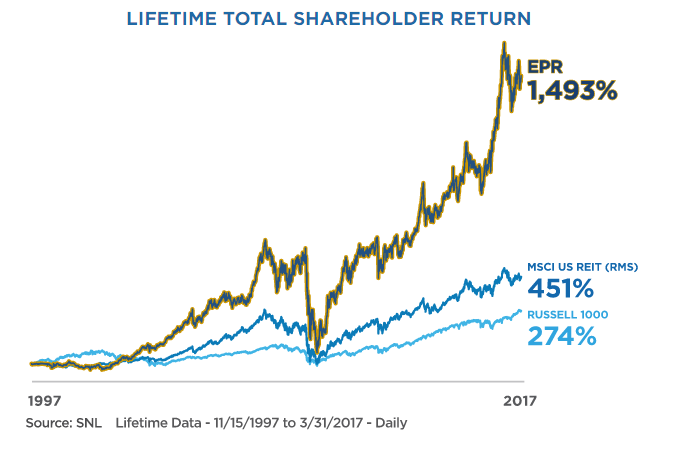 Source: "About EPR," EPR Properties, last accessed July 17, 2017.
Unique Investment Strategy
For a dividend-paying company, a high yield and a solid track record are obviously things to be proud of. But the real reason to consider this monthly dividend stock is its unique investment strategy.
You see, real estate investment trusts tend to fall into two categories: highly diversified ones and highly specialized ones. Each type has their own pros and cons.
EPR Properties, on the other hand, manages to offer investors the best of both worlds. The company has a specialized orientation, but is diversified across three different segments: entertainment, recreation, and education. EPR Properties also diversifies within each of its segments.
The most well-known REITs in today's market usually invest in retail, office, and residential properties. But EPR's three specialized areas do offer investors some unique benefits.
Education, especially primary and secondary education, is something that almost everyone has to go through these days. EPR's education segment includes 67 public charter schools, 53 early education centers, and 13 private schools. By the end of the first quarter, these properties were 99% leased. With school attendance being consistent and increasing, EPR's education segment is well positioned to generate a steady stream of income.
EPR's Entertainment portfolio consists of 150 megaplex theaters, eight family entertainment centers, and eight entertainment retail centers. The Recreation segment has 11 ski areas, 25 golf entertainment complexes, five attractions, and five other recreation facilities. Both the Entertainment and Recreation portfolios are 100% leased as of the end of the first quarter.
Entertainment and recreation properties may not be known as the safest assets in the real estate business, but they are benefiting from an ongoing "experience evolution."
Millennials today value experience over ownership. And since they are currently the largest population segment in the U.S. right now, their spending habits can affect multiple industries. For instance, even as more consumers embrace on-demand video streaming, there are still plenty of people going to movie theaters for the experience. In fact, box office revenue in the U.S. is at an all-time high.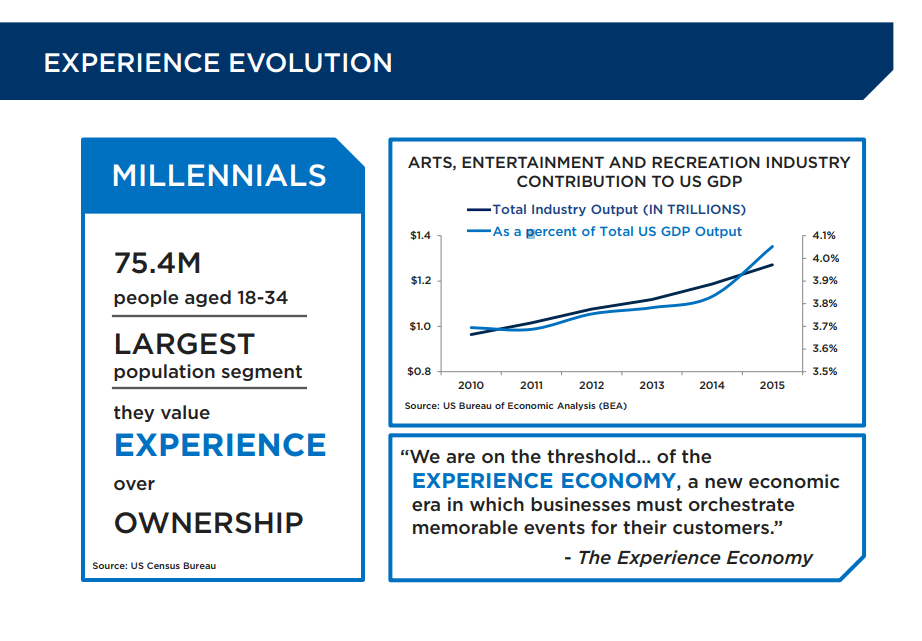 Source: "Investor Presentation – June 2017," EPR Properties, last accessed July 17, 2017.
Many of EPR's properties, such as theaters and ski parks, are geared towards experience-seeking consumers. With continued growth of the experience economy in the U.S., these properties could become future growth drivers for the company.
Don't forget, EPR Properties conducts its business through triple-net leases. In other words, the tenants are responsible for paying property taxes, insurance, and maintenance on the leased properties. This allows the landlord—in this case, EPR Properties—to keep more of its rental income and distribute it to investors.
And that's why EPR Properties is a top monthly dividend stock for 2017 and beyond.