This Dividend Growth Stock (Already Yielding 6%) Pays Investors Monthly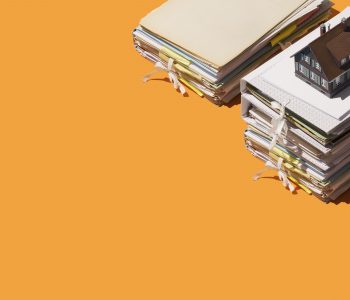 Looking for Monthly Dividends? Read This
To most people, EPR Properties (NYSE:EPR) may not sound like a familiar name. But for monthly dividend investors, the company could be one of the best opportunities on the market.
Let me explain.
Headquartered in Kansas City, Missouri, EPR is a real estate investment trust (REIT).
One of the company's core strategies is its triple net lease structure, meaning the tenant, rather than the landlord, is responsible for paying property-related expenses such as property taxes, building insurance, and maintenance. This allows the REIT to keep more of its rental income, which can then be returned to shareholders through dividend payments.
Another core strategy of EPR is its focus on three different types of property segments: entertainment, recreation, and education.
If you've been following the real estate sector, you'd know that most REITs are either highly diversified or highly specialized. EPR, on the other hand, is maintaining a specialized orientation complemented by diversification across and within its three property segments.
To be more specific, EPR's entertainment properties include megaplex theaters, entertainment retail centers, and family entertainment centers. These properties represent 47% of the company's total portfolio by investment value. (Source: "Investor Presentation – Q3 2019," EPR Properties, last accessed November 22, 2019.)
The recreation segment, which accounts for 32% of EPR's total portfolio, includes golf courses, skill areas, attractions, and other recreation properties.
The company's education segment, which includes public charter schools, private schools, and early childhood education centers, represent 18% of its total portfolio.
Simple math shows that entertainment, recreation, and education properties add up to 97% of EPR's portfolio. The remaining three percent is invested in land under ground lease and land held for development related to the "Resorts World Catskills" project in Monticello, New York.
As of September 30, EPR's properties were diversified across 250 tenants in 43 U.S. states and in Canada.
And like I said, EPR Properties stock deserves the attention of investors who are looking for monthly dividends. On November 15, the company's board of directors declared a monthly cash dividend of $0.375 per common share, which will be paid on December 16, 2019 to shareholders of record as of November 29. (Source: "EPR Properties Declares Monthly Dividend for Common Shareholders," EPR Properties, November 15, 2019.)
With EPR stock trading at $71.89 per share, that monthly dividend rate comes out to an annual yield of more than six percent.
In other words, EPR Properties not only offers more frequent distributions than most dividend stocks (because most dividend stocks pay quarterly), but it also provides a higher yield.
EPR Properties Delivers Strong Dividend Growth
In this day and age, a six-percent-yielding monthly dividend stock is already appealing to most income investors. But if you take a look at EPR' financials, you'll see that the best could be yet to come.
In the third quarter of 2019, the company generated $161.3 million in rental revenue, representing a 14% increase year-over-year. Adjusted funds from operations (AFFO), an important measure of a REIT's operating performance, came in at $1.46 per share. (Source: "EPR Properties Reports Third Quarter 2019 Results," EPR Properties, October 29, 2019.)
Considering that EPR declared three monthly dividends totaling $1.125 per share during the quarter, its AFFO payout ratio was 77%, which left a margin of safety.
In the first nine months of this year, the REIT generated AFFO of $4.19 per share while declaring total dividends of $3.375 per share. So again, EPR substantially outearned its dividends.
The portfolio looked rock-solid, too. At the end of September 2019, the occupancy rates for the company's entertainment, recreation, and education segments were 99%, 100%, and 98%, respectively.
Better yet, while real estate is known for being a relatively slow-changing industry, EPR stock's payout to shareholders has been on the rise. Looking back, we see that this REIT has increased its dividend every year for nine years, at an average annual growth rate of around six percent. (Source: "Dividends," EPR Properties, last accessed November 19, 2019.)
Given the company's safe payout ratio, there's still room for future dividend increases.
Final Thoughts on EPR Stock
One thing that has troubled some REIT investors is the downturn in the retail industry. Over the past several years, we saw quite a few retailers closing their stores. For REITs that own malls and shopping centers, this trend could be problematic.
EPR, on the other hand, does not have to worry too much about that. The company's properties—such as theaters, ski resorts, and schools—are designed to provide experiences rather than to sell physical products. As a result, the company's business could still prosper even if the downturn in the retail industry persists.
Add it up and you'll see that EPR Properties stock stands as one of the best monthly dividend stocks on the market.