EPR Properties: Earn Monthly Dividends With a 6.5% Yield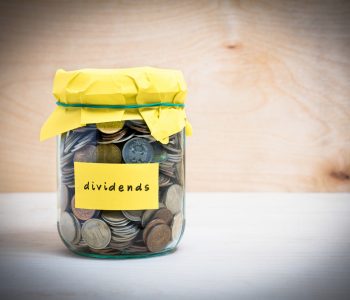 iStock.com/GreenApple78
A Monthly Dividend Stock to Think About
If you want to collect monthly dividends, one sector deserves your attention: real estate. In particular, I'm talking about real estate investment trusts (REITs).
REITs are basically giant landlords. Because these companies collect monthly rental payments from their tenants, they can generate a predictable stream of cash flow. As a result, REITs are in a great position to provide investors with monthly dividends.
Today, I would like to show you a very generous monthly dividend REIT, EPR Properties (NYSE:EPR).
Headquartered in Kansas City, Missouri, EPR Properties is a unique real estate company. While most REITs tend to focus on a particular type of real estate, EPR has expertise in three types of properties: education, recreation, and entertainment. Therefore, it maintains a specialized orientation but also diversifies across and within different segments.
As of March 31, EPR Properties' portfolio consisted of 400 locations spread across 43 states and D.C., as well as Canada. The properties are leased to more than 250 tenants. Entertainment is currently the largest segment, representing 43% of the company's total investments. It is followed by recreation (33%), education (21%), and "other" (three percent). (Source: "Investor Presentation June 2018," EPR Properties, last accessed July 6, 2018.)
Note that the company rents out these properties mostly through triple net lease agreements. This means the tenants are responsible for paying the maintenance, insurance, and property taxes on the leased properties. This allows the landlord, EPR Properties, to keep a larger portion of the rental income.
Business has been going quite well at this real estate company. EPR's Entertainment properties were 99.3% leased at the end of March 2018. The recreation segment boasted 100% occupancy, while the education properties were 97.8% leased. Combined, EPR's entire portfolio had an occupancy rate of 99.1%.
EPR Stock Provides Oversized Monthly Dividends
With solid occupancy rates, EPR generates a decent amount of cash flow. And because the company chooses to be regulated as a REIT, it has to distribute at least 90% of its profits to shareholders through dividends. In return, EPR can avoid paying income taxes at the corporate level.
Right now, the company has a monthly dividend rate of $0.36 per share, which comes out to an annual yield of 6.5%.
Of course, for investors who want to use monthly dividends to cover their day-to-day expenses, yield should not be the only criteria. They should also check whether the company can make enough money to meet its dividend obligations. For a REIT, that means looking at its funds from operations (FFO).
Last year, EPR Properties generated adjusted FFO of $360.5 million, or $5.02 per diluted common share, for a four-percent increase from the prior year. And since the company declared total dividends of $4.08 for the year, it had a payout ratio of 81.3%. (Source: "EPR Properties Reports Fourth Quarter and 2017 Year-End Results," EPR Properties, February 28, 2018.)
In the first quarter of 2018, the company's adjusted FFO came in at $94.0 million, or $1.26 per share, marking another six-percent increase in per-share results. Given EPR Properties' total dividends of $1.08 per share paid for the quarter, its payout ratio came out to 85.7%, making for a safe margin. (Source: "EPR Properties Reports First Quarter 2018 Results," EPR Properties, May 8, 2018.)
The Bottom Line on EPR Properties
If you have been following the stock market, you would know that REITs haven't really been an investor favorite lately. One of the reasons is that the most well-known REITs tend to own retail properties. As the e-commerce industry keeps on expanding, retail headwinds have made investors think twice before buying REITs that own malls and shopping centers.
EPR Properties, on the other hand, don't have to worry about this situation. The company's properties—such as movie theaters, ski resorts, and early education centers—provide an experience rather than selling a physical product. This means EPR's tenants could prosper even as Amazon.com, Inc. (NASDAQ:AMZN) keeps taking business away from brick-and-mortar retailers.
With a durable business model, solid financials, and a generous monthly dividend policy, EPR stock is a top pick for income investors.