Enviva Partners LP (EVA) Stock: This Top Dividend Stock Now Yields 7.3%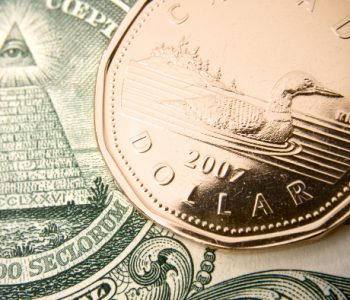 This MLP Has Raised Its Payout Every Quarter Since IPO
Master limited partnerships, or MLPs, are Wall Street's best-kept secret. They provide much higher dividend yields than most companies and their payouts seem to be only growing.
Today, I would like to talk to you about an MLP that's slightly different than its peers: Enviva Partners LP (NYSE:EVA).
Most MLPs on the market today are in the midstream oil and gas business. They manage the storage and transportation of energy products—essentially, these MLPs are like energy toll roads. And because they are not drilling new wells, they are less worried about oil prices compared to other energy companies.
Enviva Partners' business does not involve oil and gas at all, but it is still an MLP. And with an annual dividend yield of 7.34%, its payout is more than impressive.
So, what exactly does Enviva Partners do? Well, the partnership is in the business of processing a type of biofuel. Enviva aggregates wood fiber and process it into a transportable form: wood pellet, the most common type of pellet fuel. The partnership's customers use them to replace coal in power generation.
While demand is not always easy to predict, Enviva Partners sells the majority of its wood pellets through long-term, take-or-pay agreements with creditworthy customers in the U.K. and Europe. Note that the U.K. is a large consumer of this biofuel, burning 33% of the world's wood pellet imports. (Source: "UK Now Burning 33% of World's Wood Pellet Imports," Carbon Brief, December 21, 2015.)
When many companies in today's stock market are yielding next to nothing, EVA stock's 7.34% dividend yield truly stands out. But what's more impressive is the partnership's ability to grow its payout.
Enviva is a relatively new MLP on the market, but is already showing its potential as a top dividend stock. Since Enviva stock's initial public offering (IPO) in May of 2015, the partnership has increased its distribution every single quarter.
The latest dividend hike came earlier this month, when the partnership announced a quarterly distribution of $0.53 per common unit for the third quarter, representing a $0.005 increase from its second-quarter distribution. Since the partnership's IPO, its quarterly distribution rate has more than doubled. (Source: "Enviva Partners, LP Announces Fifth Consecutive Distribution Increase," Enviva Partners LP, November 2, 2016.)
Of course, high-yielding names are not always the safest place for dividend investors to put their money in. Some companies' yields become high simply because their stock prices tanked. But that's not the case for Enviva. As a matter of fact, Enviva's stock price surged 73.1% over the past 12 months.
And if you think Enviva's dividend hikes are too aggressive, a look at its financials should be reassuring. In the report of third-quarter earnings released earlier this month, Enviva revealed that it had generated $20.9 million in distributable cash flow, a 34.8% increase from the year-ago period. This resulted in a distribution coverage ratio of 1.57 times, a very impressive number among MLPs, and one that leaves a sizable margin for error. (Source: "Enviva Partners, LP Reports Strong Financial Results for Third Quarter 2016, Announces Drop-Down Transaction, and Provides Guidance for 2017," Enviva Partners LP, November 3, 2016.)
And best of all, this MLP is growing its bottom line as fast as it's raising its payout. In the third quarter, Enviva net income rose 47.7% year-over-year to $13.0 million. Adjusted earnings before interest, taxes, depreciation, and amortization was $25.5 million, up 28.8% from the year.
Going forward, the partnership could benefit from its drop-down acquisition of Enviva Pellets Sampson, LLC. The acquiree owns a wood pellet production plant in Sampson County, North Carolina that is expected to produce approximately 500,000 metric tons per year (MTPY) in 2017 and reach its full production capacity of 600,000 MTPY in 2019. Moreover, with this acquisition, the weighted average remaining term of Enviva's offtake contracts would extend to 9.7 years.
The Bottom Line on EVA Stock
For 2017, Enviva expects to distribute at least $2.35 per unit. That would represent a 10.8% increase from its current payout.
The bottom line is that this MLP is just getting started. Dividend investors searching for a yield should take a serious look at Enviva Partners stock.