Enviva Partners LP Announces Distribution Hike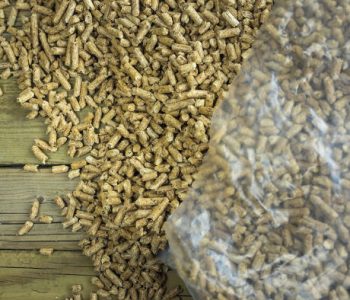 This MLP Now Yields Almost 9%
New York, NY — Master limited partnerships, or MLPs, can be great picks for income investors. This one happens to be increasing its distribution every single quarter since its initial public offering (IPO).
On Wednesday, Enviva Partners LP (NYSE:EVA) announced that the board of directors of its general partner declared a quarterly distribution of $0.5250 per common and subordinated unit for the second quarter of 2016. This represents a 2.9% increase from the partnership's first quarter distribution. The quarterly distribution will be payable on Monday, August 29, 2016 to unitholders of record as of August 15. (Source: "Enviva Partners LP Increases Distribution Over Previous Quarter," Enviva Partners LP, August 3, 2016.)
Unlike most MLPs, Enviva Partners is not involved in the pipeline business. Instead, it aggregates wood fiber and processes it into a transportable form—wood pellets. Wood pellets are the most common type of pellet fuel, and Enviva's customers use them to replace coal in power generation. The partnership sells the majority of its wood pellets through long-term, take-or-pay agreements with creditworthy customers in the U.K. and Europe.
Despite being a relatively new MLP on the market, Enviva is already showing its potential in growing distributions. Since the partnership's IPO in May 2015, its quarterly distribution rate has almost doubled.
With this increase, Enviva Partners has an annual yield of 8.97%.
"Based on our strong operating and financial performance, we are pleased to be able to increase our distribution again this quarter," said Enviva's chairman and chief executive officer John Keppler. "We have increased our distribution every quarter since our IPO and that is a trend we expect to continue." (Source: Ibid.)
On the day following the distribution hike, the MLP released its financial results for the second quarter of 2016. Enviva sold 620,000 metric tons of wood pellets, generating $116.2 million in product sales. Net revenue came in at $119.7 million, up 9.2% year-over-year. The partnership generated net income of $12.0 million, compared to $2.9 million in the year-ago period. (Source: "Enviva Partners Reports Strong Financial Results for Second Quarter 2016," Enviva Partners LP, August 4, 2016.)
For the quarter, Enviva's distributable cash flow, net of amounts attributable to incentive distribution rights, increased from $15.4 million in the year-ago quarter to $19.5 million. This would provide 1.50 times coverage of its second-quarter distribution.