Enviva Partners LP: Already Yielding 8.6%, with More Payout Increases to Come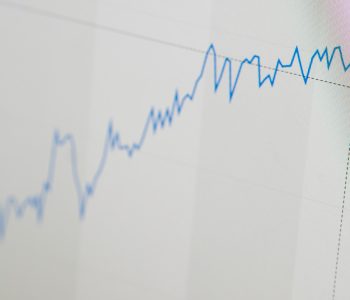 iStock/Larry Zhou
A Top Dividend Growth Stock You Likely Haven't Thought About
Despite what economists have been saying, inflation is actually happening. That means that for investors who want to live off the dividends from their stock portfolio, a steady payout stream is no longer enough.
Fortunately, there are plenty of companies that are willing to provide increasing payouts to their shareholders. The problem is, though, everyone wants to own these companies. And as investors rush toward them and bid up their prices, most of these dividend growth stocks can no longer offer a substantial yield.
In fact, if you purchase ProShares S&P 500 Dividend Aristocrats ETF (BATS:NOBL), an exchange-traded fund that holds S&P 500 companies with at least 25 consecutive years of annual dividend increases, you would be locking in a yield of just 1.6%.
And that, my dear reader, is why Enviva Partners LP (NYSE:EVA) deserves your special attention. The partnership has been paying steadily increasing dividends since it went public. But because most people have never heard of it, EVA stock still offers a generous yield at the current price.
Enviva Partners LP belongs to a special group of stocks called master limited partnerships (MLPs). These entities don't have to pay income taxes at the company level. But to qualify for this special tax treatment, they must pay out most of their available cash to investors in the form of distributions.
Today, most MLPs operate in the oil and gas industry. But Enviva is a bit different in that it focuses on a particular type of biofuel: wood pellets.
Unique Energy Partnership
Headquartered in Bethesda, Maryland, Enviva Partners LP aggregates wood fiber, a natural resource, and processes it into wood pellets, a transportable form. The partnership was created in 2004 and has grown to become the largest producer of wood pellets in the world.
Today, Enviva Partners owns and operates six production plants located in Virginia, North Carolina, Mississippi, and Florida. Combined, these plants are capable of producing three-million metric tons of wood pellets every year.
If you live in the U.S., wood pellets might not seem like a big deal. But in Europe, where governments are adopting increasingly stringent renewable targets, there has been an increasing demand for pellet fuel.
And as it turns out, when power plants use wood pellets instead of coal, they can reduce their lifetime carbon footprint by about 80%. That's why in Europe, more and more electric utilities are going to Enviva for wood pellets.
Therefore, it shouldn't come as a surprise that Enviva sells most of its wood pellets to customers in the U.K. and Europe. To facilitate its export business, the partnership actually owns marine terminal assets at the Port of Chesapeake, Virginia, and Port of Wilmington, North Carolina.
Enviva Partners LP: From Wood Pellets to Cash Distributions
If you have been following my articles, you would know that in the energy sector, I usually prefer midstream operators to producers due to their more stable business.
The neat thing is that while Enviva is a producer of wood pellets, it aims to fully contract its production capacity through long-term agreements. Right now, the partnership has a contracted revenue backlog of $6.0 billion. Its take-or-pay contracts with large-scale power generators and creditworthy utilities have an average remaining term of approximately nine years. (Source: "Business Overview," Enviva Partners LP, last accessed July 6, 2018.)
With a stable business model, Enviva can afford to dish out generous cash distributions. With a quarterly distribution rate of $0.6250 per unit, EVA stock offers a staggering annual yield of 8.6%.
What's more impressive, though, is the partnership's ability to increase its payout. Since Enviva went public in May 2015, management has raised their per-unit cash distribution every single quarter. The latest distribution, which was paid in May 2018, is EVA stock's 11th consecutive quarterly distribution increase. (Source: "Enviva Partners, LP Dividend Date & History," Nasdaq, last accessed July 6, 2018.)
Lock in a Safe, Growing Income Stream
Enviva backs its generous distributions with solid cash flow. Last year, the partnership generated $64.3 million in distributable cash flow. Considering that Enviva declared total distributions of $62.1 million for the year, it achieved a distribution coverage ratio of 1.04 times. (Source: "Enviva Partners, LP Reports Financial Results for 2017 and Announces Japanese Off-Take Contracts," Enviva Partners LP, February 22, 2018.)
In the partnership's 2018 first-quarter earnings report, management reaffirmed their full-year distribution guidance of at least $2.53 per unit. Moreover, they also expect Enviva to continue its quarterly payout increases throughout the year. (Source: "Enviva Partners, LP Reports Financial Results for First Quarter 2018 and Announces Eleventh Consecutive Distribution Increase," Enviva Partners LP, May 3, 2018.)
In today's market, dividend growth often comes at a premium. Enviva Partners LP is one of the few stocks that can offer both a high current payout and consistent distribution increases.