Enviva Partners LP: This 7.5% Yielder Deserves a Look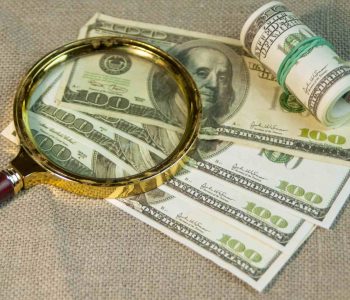 Searching for High-Yield Stocks? Read This
In today's low-interest-rate environment, finding reliable high-yield stocks can be a challenge.
The reality is, when fixed income investments pay next to nothing, everyone wants to collect oversized dividends. So if a company offers generous payouts that are safe, investors rush towards it, bidding up the price of its shares and causing the yield to drop.
In fact, the average dividend yield of all S&P 500 companies is just 1.7% at the moment. This is substantially lower than the index's historical average dividend yield of 4.3%. (Source: "S&P 500 Dividend Yield," multpl.com, last accessed October 23, 2020.)
And that, my dear reader, is why Enviva Partners LP (NYSE:EVA) deserves your attention.
Enviva is a master limited partnership (MLP) headquartered in Bethesda, MD. If you follow Income Investors, you know that we cover a lot of MLPs, with most of them coming from the midstream energy industry.
Because MLPs are required to distribute most of their available cash to investors, they tend to be on the higher end of the yield spectrum.
Enviva Partners is quite a bit different from most MLPs, because it is not in the oil and gas business. Instead, this MLP specializes in sustainable wood bioenergy.
Enviva takes wood fiber and processes it into a transportable form called pellets. Wood pellets can provide a low-cost, drop-in solution for coal in the power generation business. Right now, Enviva is the largest utility-grade wood pellet producer in the world, with a combined annual production capacity of approximately 5.4 million tons. (Source: "Business Overview," Enviva Partners LP, last accessed October 23, 2020.)
The number one reason for investors to consider EVA stock right now is the yield. Trading around $41.00 per unit at the time of this writing, the partnership offers an annual distribution yield of 7.5%.
Of course, due to the COVID-19 pandemic—and the resulting downturn in oil prices—MLPs are not really known for distribution safety these days. Over the past few months, we've seen a lot of MLPs cutting back on their payouts.
But as I said, Enviva is not the average MLP. In April, where everything was deep in the doldrums due to the lockdown, the partnership announced an increase in its quarterly cash distribution from $0.675 per unit to $0.68 per unit. While the size of the increase did not seem like much, the fact that Enviva was paying more to investors in one of the worst recessions ever is a big sign of strength. (Source: "Enviva Partners, LP Reports Financial Results for First Quarter 2020 and Reaffirms Full-Year Adjusted EBITDA, Distributable Cash flow, and Distribution Guidance," Enviva Partners LP, April 29, 2020.)
And then in August, Enviva announced another distribution hike. This time, it was a bigger increase—from $0.68 per unit to $0.765 per unit. (Source: "Enviva Partners, LP Announces 20th Consecutive Distribution Increase, Reports Financial Results for Second Quarter 2020, and Reaffirms Full-Year Guidance," Enviva Partners LP, August 5, 2020.)
Looking back, you'll see that since the partnership went public in 2015, it has increased its cash payout for 20 consecutive quarters.
Of course, high-yield stocks are usually not known for their dividend safety. In the case of MLPs, it's important to check their distributable flow.
According to the most recent earnings report, the partnership generated $18.4 million in distributable cash flow in the second quarter of 2020, marking a sizable improvement from the $14.5 million earned a year ago.
However, because the MLP declared $30.4 million in cash distributions for the quarter, its distribution coverage ratio was only 0.61 times.
At first glance, that's not a good number. But note that for Enviva stock, the board determines the cash distribution rate by evaluating "the Partnership's distribution coverage ratio on an annual basis, after taking into consideration its expected distributable cash flow, net of expected amounts attributable to incentive distribution rights paid to our general partner, for the full year." (Source: Ibid.)
Moreover, according to the latest guidance, management still expects to distribute at least $3.00 per unit for full year 2020 and is targeting a distribution coverage ratio of 1.20 times on a forward-looking annual basis.
Considering that the MLP declared total distributions of $1.445 per unit for the first two quarters of this year, reaching the guidance range would mean its quarterly distribution rate would further increase later this year and the payout would also be safe.
Bottom Line on Enviva Partners LP
Don't forget, there is a secular tailwind for Enviva's business. Many countries around the world have adopted stringent emission regulations and renewable energy targets. As a result, coal consumption has been on a decline, while wood pellet consumption is rising. As the biggest producer of wood pellets, Enviva could be a worthy income investment for the long run.