Enterprise Products Partners L.P.: This 8.2% Yielder Could Be an Opportunity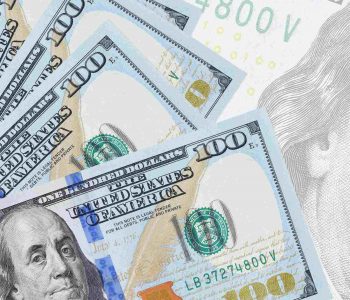 One High-Yield Energy Stock to Think About
In today's market, one thing yield hunters can do is seek out solid companies with beaten-down share prices. Because of the inverse relationship between dividend yield and stock price, a company can offer a higher yield when its stock falls out of favor—provided it keeps its cash payout constant.
And that's why Enterprise Products Partners L.P. (NYSE:EPD) could be a good opportunity right now.
While the overall stock market has continued to climb upward, EPD stock has pulled back by about 13% from its high in June. And since the partnership's cash distribution hasn't changed, Enterprise Products Partners stock is now providing an annual distribution yield of 8.2%.
The most important part about finding high-yield stocks this way, though, is that the companies must be solid to begin with. There are many beaten-down stocks with sky-high yields, but if a company can't afford its payout, it's bound to cut its dividend.
The good news is, EPD stock seems to be one of the more solid high yielders.
Enterprise Products Partners L.P. completed its initial public offering (IPO) in 1998. Since then, the partnership has grown its asset base from $715.0 million to a whopping $64.0 billion by pursuing a series of acquisitions and organic growth opportunities.
Today, Enterprise Products is one of the leading providers of midstream energy services in North America. It serves producers and consumers of natural gas, natural gas liquid (NGL), crude oil, refined products, and petrochemicals.
The partnership's portfolio includes 50,000 miles of pipelines; 260 million barrels of NGL, refined product, and crude oil storage capacity; 14 billion cubic feet of natural gas storage capacity; 22 natural gas processing plants; 23 fractionators; and multiple import/export terminals.
Of course, being an established player in the midstream energy world doesn't necessarily translate to being a reliable dividend payer. Due to the volatile commodity price environment, energy companies—including midstream operators—aren't exactly known for their dividend safety. In fact, at the onset of the COVID-19 pandemic earlier last year, quite a few energy stocks—including some of EPD stock's peers—slashed their distributions.
Fortunately, Enterprise Products wasn't one of the dividend cutters. In 2020, the partnership paid four quarterly distributions of $0.445 per unit, which totaled $1.78 per share. Considering that Enterprise Products stock's distributions totaled $1.755 per unit in 2019, it actually paid more to shareholders during the pandemic-impacted 2020. (Source: "Distribution Payments," Enterprise Products Partners L.P., last accessed August 31, 2021.)
Earlier this year, Enterprise Products raised its quarterly distributions again, to $0.45 per unit. Looking back, we see that the partnership has increased its cash distributions 23 years in a row.
And if you're wondering if Enterprise Products stock can afford its generous cash payouts, a look at the company's financials should be reassuring.
In 2020, Enterprise Products generated $6.4 billion in distributable cash flow. While the amount was down from $6.6 billion in 2019, it provided 1.6 times coverage of the distributions declared for 2020. So the payout was safe. (Source: "Enterprise Reports 2020 Results," Enterprise Products Partners L.P., February 3, 2021.)
In 2021, things are just as solid. According to its latest earnings report, the company generated $1.6 billion in distributable cash flow in the second quarter of this year. That provided 1.6 times coverage of the quarterly distribution. (Source: "Enterprise Reports Results for Second Quarter 2021," Enterprise Products Partners L.P., July 28, 2021.)
Notably, the company retained $607.0 million of distributable cash flow in the second quarter of 2021. In the first half of this year, its distributable cash flow was $3.3 billion and its retained cash was $1.4 billion. That's a very wide margin of safety.
In Enterprise Products' latest earnings conference call, its co-chief executive officer, Randy Fowler, stressed that "The most tax-efficient way to return capital and cash to your partners is through distributions." (Source: "Enterprise Products Partners' (EPD) Management on Q2 2021 Results – Earnings Call Transcript," Seeking Alpha, July 28, 2021.)
Bottom Line on Enterprise Products Partners L.P.
And there you have it.
EPD stock may not be a hot commodity at the moment, but because of its generous and rising distributions, Enterprise Products Partners L.P. deserves the attention of yield-seeking investors.