EnLink Midstream LLC: This 9.7% Yielder is No Joke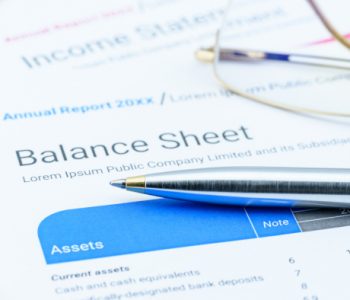 iStock.com/William_Potter
You Likely Haven't Considered ENLC Stock
If you are looking for high-yield opportunities for 2019, then EnLink Midstream LLC (NYSE:ENLC) deserves your attention.
EnLink Midstream LLC is the general partner of EnLink Midstream Partners LP (NYSE:ENLK),  a master limited partnership (MLP) that provides integrated midstream services in the natural gas, natural gas liquid (NGL), crude oil, and condensate sectors.
Normally, yield-seeking investors would go directly for the midstream MLP rather than its general partner. So why am I talking about ENLC stock instead of ENLK stock? The answer lies in an upcoming simplification transaction between the entities.
You see, in October, both EnLink Midstream companies announced that ENLC would acquire all outstanding units of ENLK not already owned by the former. Investors would receive 1.15 units of ENLC for each ENLK unit they owned. The unit-for-unit transaction would simplify the corporate structure, and is expected to be completed in the first quarter of 2019. (Source: "EnLink Midstream, LLC To Acquire Enlink Midstream Partners, LP In A Simplification Transaction," EnLink Midstream LLC, October 22, 2018.)
Therefore, among the two EnLink Midstream companies that are paying distributions, ENLC will be the surviving ticker.
How big are the dividends?
Well, EnLink Midstream LLC currently follows a quarterly distribution rate of $0.271 per unit, which comes out to an annual yield of 9.7%.
EnLink Midstream LLC: Analyzing Distribution Safety
In today's market, a company with a five-percent payout would proudly call itself a high-yield stock. With a yield approaching double-digits, is ENLC stock's distribution policy too good to be true?
Well, EnLink Midstream LLC, the general partner, reported that its cash available for distribution totaled $58.1 million in the third quarter of 2018. The amount represented a six-percent increase from the $54.8 million that the company earned in the third quarter of the previous year. (Source: "EnLink Midstream Reports Third Quarter 2018 Results, Announces Cajun-Sibon III, And Adds NGL Fractionation Capacity," EnLink Midstream LLC, November 6, 2018.)
And since ENLC declared total cash distributions of $49.8 million for the quarter, its distribution coverage ratio came out to 1.17 times. Therefore, despite offering an ultra-high yield, EnLink Midstream LLC's distribution policy actually left a margin of safety.
For full-year 2018, management expects the company's distribution coverage ratio to be in the range of 1.16 times to 1.22 times.
The best part is, with the upcoming simplification transaction, the outlook for EnLink Midstream LLC's distributions has gotten even better.
According to management, the simplification would be accretive to the company's financials. In particular, the transaction is expected to allow its pro forma distributable cash flow per unit to increase at a compound annual growth rate of at least 10% from 2019 through 2021. (Source: "ENLC and ENLK Announce Simplification Transaction," EnLink Midstream LLC, October 22, 2018.)
For a company that's willing to return cash to investors, growing distributable cash flow will likely translate to higher payouts. Indeed, management is projecting a five-percent-or-greater distribution per unit growth rate for at least the next three years.
Note, that ENLC's pro forma distributable cash flow is projected to grow at a faster rate than its actual cash distributions. That would lead to improved distribution safety. Over the next three years, EnLink Midstream LLC is expected to achieve a distribution coverage ratio of 1.3 times to 1.5 times.
However you look at it, ENLC stock's 9.7% yield that's set to grow seems like a good deal in today's market environment.