EnLink Midstream LLC: A $2.41 Energy Stock That Pays 15.6%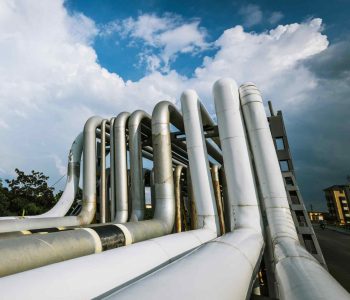 A High-Yield Stock to Think About
If you are tired of searching for income ideas in this low-yield environment, you'll likely find today's story interesting. That's because the stock in question provides a staggering annual yield of 15.6%.
That's right, when banks pay you next to nothing for savings and the average S&P 500 company pays less than two percent in dividends, there are still double-digit-yielding income streams being offered.
I'm talking about EnLink Midstream LLC (NYSE:ENLC), an energy company headquartered in Dallas. Texas. As the name suggests, the company is a midstream operator. Its integrated asset platforms are in premier production basins and core demand centers, including the Permian Basin, Oklahoma, North Texas, and the Gulf Coast.
To be specific, EnLink has approximately 12,000 miles of gathering and transportation pipelines, 21 processing plants with approximately 5.3 billion cubic feet of net processing capacity, and seven fractionators with around 290,000 barrels per day of net fractionation capacity. The company also operates barge and rail terminals, product storage facilities, brine disposal wells, and an extensive crude oil trucking fleet. (Source: "First Quarter 2020 Results," EnLink Midstream LLC, May 7, 2020.)
Now, if you've been following the markets, you'd know that energy stocks haven't really been hot commodities lately. And ENLC happens to be one of the beaten-down tickers. In fact, EnLink Midstream LLC stock trades at just $2.41 per unit at the time of this writing. And as we know, there is an inverse relationship between dividend yield and stock price. So down-and-out stocks can sometimes provide jaw-dropping yields.
But here's another thing to keep in mind: ENLC stock's current quarterly distribution rate is $0.09375 per unit. Earlier this year, it was paying $0.1875 per unit. So while the company is an ultra-high yielder, its current payout level is actually the result of a distribution cut. (Source: "EnLink Midstream Provides Financial Strategy Update and Further Reduces Distribution and Expenses," EnLink Midstream LLC, March 24, 2020.)
No one likes distribution cuts, but at the same time, investors are forward looking. So the big question is, can the company keep paying the current distribution?
Well, the main reasons behind the distribution cut were balance sheet management and liquidity preservation. And the company is doing more than just lowering its unitholder payout. EnLink also decided to reduce its capital expenditures to a midpoint of $220.0 million this year, which would be 65% lower than in 2019. The company believes that it can fund 2020 capital expenditures entirely using internally generated cash flow. (Source: EnLink Midstream LLC, May 7, 2020, op. cit.)
At the same time, management plans to achieve operational and general and administrative cost savings of $100.0 million this year.
In addition, they expect EnLink to generate adjusted earnings before interest, tax, depreciation, and amortization (EBITDA) of between $950.0 million and $1.025 billion in 2020. That should bode well for this high-yield stock's distribution policy.
"This level of EBITDA coupled with capital expenditure and distribution reductions we have made to-date would generate significant excess free cash flow in the range of $260 million to $280 million," said EnLink's chairman and chief executive officer Barry Davis in May. (Source: "EnLink Midstream LLC (ENLC) CEO Barry Davis on Q1 2020 Earnings Call Transcript," Seeking Alpha, May 8, 2020.)
"We believe the distribution is at a sustainable level given what we know about our current operating environment."
Bottom Line on EnLink Midstream LLC
At the end of the day, I wouldn't call EnLink Midstream LLC stock a slam dunk. But the company has done quite a few things to adapt to the new business climate.
If EnLink Midstream LLC can generate the amount of excess free cash flow that its management projects, the company should be able to maintain its current payout. And that would mean investors who purchase ENLC stock today really get to enjoy a yield of 15.6%.