Energizer Plans 10% Rise in Dividend in 2017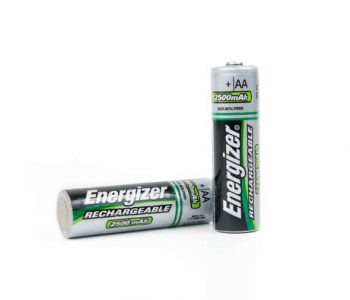 Delivers $0.25 Payout for 4th Quarter
New York, NY — Energizer Holdings Inc (NYSE:ENR) announced that its board of directors has declared a dividend for the fourth quarter of its fiscal 2016 of $0.25 per share.
In addition, the board of directors announced their intention to increase the company's regular quarterly dividend to $0.275 per share of common stock beginning in fiscal 2017. This represents a 10% increase over the current quarterly dividend of $0.25.
"As we have consistently stated, our goal of delivering long-term shareholder value will be achieved through a balanced combination of reinvesting in our business, returning cash to shareholders through both dividends and share repurchases and adding to our portfolio through acquisitions," said Chief Executive Officer Alan R. Hoskins. "This dividend increase is an important part of continuing to deliver long-term value to our shareholders." (Source: "Energizer Holdings, Inc. Declares Dividend For Fourth Quarter Of Fiscal 2016 and Announces Plan For Dividend Increase For Fiscal 2017" PR NewsWire, August 1, 2016.)
Energizer Holdings, headquartered in St. Louis, Missouri, is one of the world's largest manufacturers of primary batteries and portable lighting products and is anchored by its two globally recognized brands "Energizer" and "EVEREADY."
Last month Energizer acquired HandStands Holding Corp. from Trivest Partners LP for an aggregate cash purchase price of $340 million.
HandStands is a leading designer and marketer of automotive fragrance and appearance products. Inclusive of recent acquisitions, calendar year 2015 pro forma net sales were approximately $128 million, with approximately 80% in the U.S., and adjusted pro forma earnings before interest, taxes, depreciation, and amortization (EBITDA) was approximately $34 million.
"HandStands represents a compelling strategic, operational and cultural fit for Energizer," said Hoskins. "The HandStands business is complementary to our existing business with opportunities for growth. These two businesses have similar customers, distribution channels, category management characteristics and commitment to innovation." (Source: Ibid.)
"The acquisition allows us to leverage our global battery platform and integrated supply chain network, while providing top-line and free cash flow growth, which will further enhance our ability to drive long-term shareholder value," Hoskins added. (Source: Ibid.)
Energizer Holdings has been assigned an average rating of "Buy" from the nine ratings firms that are covering the company. Two research analysts have rated the stock with a "Hold" recommendation and seven have issued a "Buy" recommendation on the company. The average 12-month price target among brokerages that have issued ratings on the stock in the last year was $50.14. (Source: "Energizer Holdings Inc. Given Average Rating of "Buy" by Brokerages," Community Financial News, July 6, 2016.)
Shares of Energizer traded down about two percent during trading on Tuesday, reaching $51.05. Energizer Holdings has a 12-month low of $28.85 and a 12-month high of $53.41.