Enbridge Inc: Will This 7.5% Yield Go Even Higher?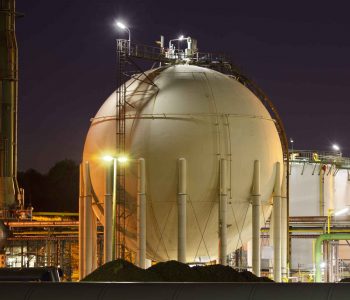 A High-Yield Stock You Likely Haven't Considered
If you've been following dividend stocks, you'd know that the high yielders are not known for their dividend safety. In fact, there are plenty of high-yield stocks that have cut their payouts before. And given the challenging socioeconomic environment we are in now, going after high dividend yields can seem quite risky.
But that does not mean income investors have to settle for a low return. Enbridge Inc (NYSE:ENB), for instance, has been a generous yielder for a long time. And its payout has only been increasing.
Headquartered in Calgary, Alberta, Canada, Enbridge is a North American energy transportation company. It operates through three main business segments: liquids pipelines, natural gas pipelines, and utilities and power.
Enbridge stock is listed on the Toronto Stock Exchange and the New York Stock Exchange. On both exchanges, its ticker symbol is "ENB."
This energy company commands a market capitalization of over $61.0 billion, and it justifies that huge market cap by being one of the biggest players in the business.
Enbridge's liquids pipelines are responsible for transporting approximately 25% of all crude oil produced in North America. Its natural gas pipelines transport around 20% of natural gas consumed in the United States. The company is also the third-largest natural gas utility in North America by consumer count, with 3.8 million meter connections in the province of Ontario. (Source: "Investment Community Presentation June 2020," Enbridge Inc, last accessed July 7, 2020.)
As I said, this is a high yielder. ENB stock has a quarterly dividend rate of CA$0.81 per share, which at the current share price, translates to an annual yield of about 7.5%. (Source: "Dividends and Common Shares," Enbridge Inc, last accessed July 7, 2020.)
Of course, because the dividend is paid in Canadian dollars, American income investors should keep in mind that currency exchange rates can fluctuate over time.
Enbridge Inc Provides an Increasing Dividend Stream
Given what most other companies are paying right now, Enbridge stock's 7.5% yield certainly looks attractive. What's more impressive, though, is that this high-yield stock has also been growing its payout.
Consider this: Enbridge has been paying uninterrupted dividends to shareholders for more than six decades. The company has also raised its payout in each of the last 25 years. From 1995 to 2020, ENB stock's per-share dividend has increased at a compound annual growth rate (CAGR) of 11%. (Source: "Dividends and Common Shares," Enbridge Inc, op. cit.)
Considering that the energy industry is known for being volatile, you might be wondering whether Enbridge can afford all the consecutive dividend hikes over the years.
Well, a look at the company's financials should be reassuring. In 2019, the company generated $4.57 per share in distributable cash flow while paying $2.95 per share in total dividends. That translates to a payout ratio of 64.6%. (Source: "Enbridge Inc. Reports Strong Fourth Quarter & Full Year 2019 Results," Enbridge Inc, February 14, 2020.)
In the long term, management is targeting a dividend payout ratio of around 65% of the company's distributable cash flow. Having a conservative payout ratio like this not only creates a margin of safety in the dividend stream, but also allows Enbridge to retain income for reinvestment in new growth opportunities.
Will 2020 Be Different for This Dividend Growth Stock?
Of course, the outbreak of COVID-19 has made 2020 a quite difficult year for a lot of companies. But from the results we've seen so far from Enbridge, the company's business seems just fine.
For instance, in the first quarter of 2020, the company's adjusted earnings came in at CA$0.83 per share, which not only represented a 2.5% increase year-over-year, but also beat analysts' expectation of CA$0.74 per share. (Source: "Enbridge Reports Strong First Quarter 2020 Results; Re-affirms Outlook," Enbridge Inc, May 7, 2020.)
Enbridge generated CA$2.71 billion in distributable cash flow in the first quarter. While the amount was lower than the CA$2.76 billion earned in the year-ago period, it did not miss by much.
What's more is that management has reaffirmed their distributable cash flow guidance for full-year 2020.
"Our full year financial performance will be impacted by the degree and pace of recovery of Mainline throughput. However, given the strength and stability of our broader business portfolio, and accounting for our current assessment of headwinds, tail winds and cost reduction actions, we continue to expect to generate DCF within our original guidance range of $4.50 to 4.80 per share," said Enbridge's President and Chief Executive Officer Al Monaco. (Source: Ibid.)
Right now, Enbridge stock is on track to pay total dividends of CA$3.24 per share for full-year 2020. If Enbridge Inc meets management's guidance range and earns between CA$4.50 and $4.80 per share in distributable cash flow this year, its payout will be more than safe.
And considering that ENB stock has a pretty long dividend growth history, I wouldn't be surprised to see that track record continue, even in this uncertain market environment.