ENB Stock: A Top Dividend Stock for Retirement Investors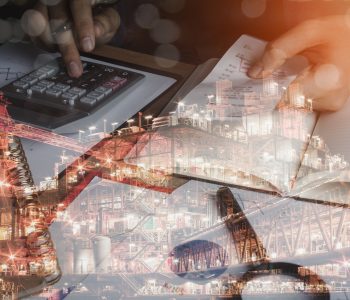 iStock.com/Chattrawutt
Why Enbridge Inc Is a Top Retirement Stock
The last several years haven't been that great for retirement investors. Interest rates were kept artificially low by the U.S. Federal Reserve.  As investors rushed toward dividend stocks, dividend yields have been subdued as well.
Now that the Fed has finally lifted off, fixed-income products still don't pay much. Looking at the stock market, the average dividend yield of all S&P 500 companies is still below two percent.
And that's why Enbridge Inc (NYSE:ENB) stock deserves special attention. With a generous yield and rock-solid business, the company could be a great addition to a retirement portfolio.
Headquartered in Calgary, Alberta, Canada, Enbridge is an energy delivery company. It operates the longest and most sophisticated crude oil and liquids transportation system in the world, with 18,666 miles of pipelines. The network is responsible for transporting 28% of all the crude oil produced in North America.
Enbridge is also a leading natural gas transportation company with 34,410 miles of gas pipelines. The company moves approximately 23% of all natural gas consumed in the United States.
Furthermore, Enbridge is the largest natural gas distributor in Canada. Its distribution network serves around 3.5 million retail customers in Ontario, Quebec, New Brunswick, and New York State.
The energy sector may not look like an attractive place for investors due to the downturn in oil and gas prices. However, Enbridge's focus on the transportation and distribution business means it has minimal commodity price exposure. As a matter of fact, approximately 96% of the company's earnings before interest and taxes (EBIT) are generated from take-or-pay contracts. This helps minimize Enbridge's volume risk and adds stability to its cash flow. (Source: "Investment Community Presentation," Enbridge Inc, last accessed September 8, 2017.)
Generous Payouts
With a stable and recurring business, Enbridge can pay a generous dividend. With a quarterly dividend rate of CA$0.61 per share, the company has an annual yield of 4.8%. A yield like this is great for retirement investors who want to boost the return of their income portfolios.
Another reason why Enbridge could be a top retirement stock is that its payout has been growing. Despite the volatile nature of commodity prices, the company has paid uninterrupted dividends for 64 years. It has also raised its payout every year for the past 22 years. The latest dividend hike, which was announced this January, was a solid 10% increase to its quarterly distribution rate. (Source: "Dividends and Securities Info," Enbridge Inc, last accessed September 8, 2017.)
A high yield and solid dividend safety means retirement investors can use Enbridge's dividends to cover everyday expenses. Moreover, the stock can also be useful for those who are saving for retirement.
If you have been following this column, you would know that I'm a big fan of dividend reinvestment plans (DRIPs). Thanks to the power of compounding, DRIPs can be of great help when building a nest egg. As it turns out, Enbridge not only offers a DRIP, it allows investors to purchase its shares at a discount.
To be eligible for the plan, an investor must own Enbridge shares in their own name. Once the investor is signed up, the plan will automatically reinvest all of the cash dividends into additional shares of ENB stock at a two-percent discount from the prevailing market price.
Investors interested in signing up for the plan can visit Enbridge's investor relations web page.
Also Read:
The Best Pipeline Stocks for Retirement Income
The Top 10 High-Dividend Stocks with Growing Payouts