ENB Stock: Enbridge Inc. Merger Offers 15% Dividend Hike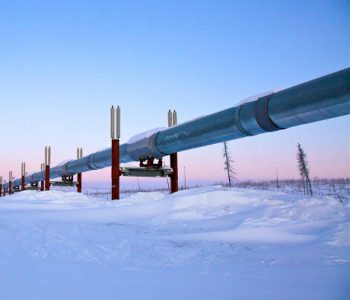 Merger with Spectra to Benefit Dividend Investors
Building pipelines is a kind of business which rarely generates headlines, but investors in Enbridge Inc. (TSE:ENB) stock were surprised to learn this week that their dividend check from the company may swell by 15% next year — thanks to one of the biggest infrastructure deals in North America.
Enbridge announced on September 6 that it would merge with Houston-based Spectra Energy Corporation (NYSE:SE) in a $37.0-billion all-share deal to create the largest pipeline company in North America. (Source: "Enbridge and Spectra Energy to Combine to Create North America's Premier Energy Infrastructure Company with C$165 Billion Enterprise Value," Enbridge Inc., September 6, 2016.)
This is the largest deal in Enbridge's history and also the largest foreign purchase by a Canadian company to date. (Source: "Enbridge Seeks to Create 'FedEx' of Pipelines in Spectra Deal," Bloomberg, September 6, 2016.)
The combined infrastructure giant, which would keep the Enbridge name, will have $26.0 billion in projects currently underway and $48.0 billion worth of projects planned following 2019.
The merger has the potential to generate $31.0 billion in sales and earnings before interest and taxes of $4.4 billion. The merger combines a diverse set of assets, including crude oil, natural gas pipelines, midstream operations, a regulated utility portfolio, and renewable power generation. (Source: Enbridge Inc., September 6, 2016, op cit.)
The combined company's "organic growth platform is expected to support a highly visible dividend growth rate of 10-12% through 2024, including an anticipated aggregate increase of 15% in 2017 post closing," the companies said in the statement, adding that the merged entity will maintain a conservative payout of 50%–60%of available cash flow from operations (ACFFO). (Source: Ibid.)
Investors were upbeat on the future prospects of this merger, as ENB stock surged about four percent in Toronto to CA$55.3, adding to 17% capital appreciation investors received so far this year.
Enbridge, a solid dividend-paying stock with an approximate four percent yield, was looking for opportunities for the past two years that would extend and diversify its asset base and sources of growth beyond 2019, according to Al Monaco, president and chief executive officer of Enbridge. (Source: Ibid.)
"What we have here is a tremendous menu of options," he said, adding the combined company could invest in natural gas pipeline projects in various parts of the U.S., in offshore wind, or in utilities, among others. (Source: "Enbridge Inc deal to buy Spectra creates 'energy infrastructure colossus' with $48 billion of future projects," Financial Post, September 6, 2016.)