Enable Midstream Partners LP: This "Cash Cow" Yields 9.2%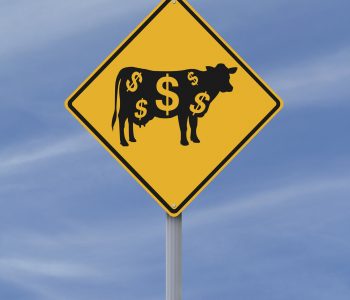 iStock.com/amanalang
Enable Midstream Partners LP Now Gushes Dividends
Earlier this week, I told you about a little-known group of dividend stocks that pay out some of the highest yields around.
As I explained then, these "cash cow" companies represent mature businesses, meaning they've little need to spend on new locations or tools. As a result, more money is left to find its way into the hands of investors.
Some of these names pay out yields in the range of 21%. And I've predicted that these high yields will attract a flood of money in 2019 and the years ahead.
Now today, we have the chance to scoop up another one of my favorite cash cows at a rock-bottom price.
Most people have never heard of Enable Midstream Partners LP (NYSE:ENBL). In fact, only a handful of Wall Street analysts cover the partnership. But what this business lacks in popularity, it more than makes up for in profitability.
Enable Midstream Partners LP owns more than 24,000 miles of pipelines; that's enough to circle the entire planet. These assets serve as the "toll roads" of the energy business, carrying oil, natural gas, and other commodities across the country. And if you like earning a steady income, there might be no better business in the world.
Enable Midstream Partners LP: A Cash Cow With a Monopoly
Enable's business costs almost nothing to run. The company needs to spend little on maintenance and labor. Buried underground, these pipelines just sit there delivering oil and gas to customers. They will do their job for the next 100 years, through wars, recessions, and natural disasters.
Moreover, Enable's pipelines will almost always be full, so the company will keep cranking out cash flow. New drilling techniques have unlocked vast new energy supplies across the country, yet cities in the Northeast and Midwest still suffer from a shortage of natural gas. This is great news for companies in the business of moving energy supplies between these two points.
There's also no competition. Any new pipeline running parallel to an existing route would only split the existing business, leaving an unprofitable situation for everyone involved. Furthermore, landowners and governments are hesitant to grant the needed rights-of-way for new construction. This leaves Enable with a near-monopoly over the markets it serves, resulting in hefty margins.
And even though Enable operates in the volatile oil patch, the partnership's cash flows don't suffer from the wild swings in commodity markets. Rather than buying and selling commodities themselves, Enable simply charges a "toll" on each barrel that passes through its network. So while the oil price may change from year to year, the actual volume of crude shipped stays relatively consistent.
This has created a steady stream of income. Since Enable went public in 2014, management has paid a distribution to investors every quarter. Today, its units offer a yield of 9.2%—more than five times higher than the average stock in the S&P 500.
Yet, despite posting blowout financial results, Wall Street hasn't paid much attention. Investors have abandoned the oil patch, with energy stocks trading at their biggest discount to the broader market in decades. Enable units, which were stuck in the sell-off, now trade near a three-year low.
The Bottom Line on ENBL Stock
I don't expect ENBL stock to trade at a discount for much longer.
Over the past few months, several research firms have initiated coverage on Enable Midstream Partners LP. In February, investment bank Stifel Nicolaus upgraded Enable stock to "buy" and practically begged its clients to start getting in.
Once Wall Street catches on to these opportunities, they quickly bid up the price. I'd suggest giving this cash cow dividend stock a second look.