Enable Midstream Partners LP: The Best 13% Yielder on the Market?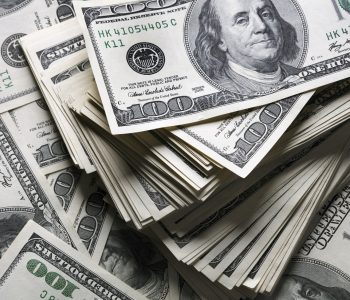 1 High-Yield Stock to Think About
If you've been following high-yield stocks and someone tells you that you should consider a 13% yielder, you'd probably shake your head.
And frankly, I would be skeptical, too.
We are currently in a low-yield environment, in terms of both interest rates and dividends. Looking around, analysts are calling four-percent yielders high-yield stocks.
As a result, a dividend yield over 10% simply seems too good to be true.
However, this doesn't mean we should ignore double-digit yielders completely. And, if you know where to look, you just might come across an ultra-high yielder that can actually afford its payout.
Case in point: Enable Midstream Partners LP (NYSE:ENBL), a master limited partnership (MLP) headquartered in Oklahoma City.
If you've been following this column, you'd know that MLPs can be great for yield hunters, because they are essentially pass-through entities. As long as an MLP distributes most of its available cash to its unitholders, it pays little to no income tax at the corporate level.
Today, most MLPs are in the midstream energy business. As Enable Midstream's name suggests, it is no exception.
The partnership, founded in May 2013, owns, operates, and develops strategically located natural gas and crude oil infrastructure assets.
According to ENBL's latest investor presentation, the partnership's asset portfolio consists of:
Approximately 13,300 miles of gathering pipelines
14 major processing plants, with around 2.5 billion cubic feet per day of processing capacity
Approximately 10,100 miles of interstate and intrastate pipelines
Eight storage facilities, comprising 85 billion cubic feet of storage capacity
Notably, there were 31 active rigs on Enable's midstream asset footprint as of November 7, 2019. (Source: "Investor Highlights November 2019," Enable Midstream Partners LP, last accessed December 9, 2019.)
Of course, what really makes this partnership stand out is its yield. In November, Enable Midstream paid a quarterly cash distribution of $0.3305 per unit.
With ENBL stock trading at $9.74 per unit, its latest distribution translates to an annual yield of 13.6%.
Maintaining Solid Distribution Coverage
Like I said, this is an ultra-high yielder that can actually cover its payout. You see, because Enable Midstream Partners LP is an MLP, one of the key performance metrics to check is distributable cash flow.
Generally speaking, in order for an MLP's distribution to be considered safe in a given reporting period, it needs to generate distributable cash flow that is in excess of its payout.
Enable Midstream last reported earnings on November 6, 2019. The report showed that, in the third quarter of 2019, the partnership generated $202.0 million in distributable cash flow while declaring $144.0 million in actual cash distributions. (Source: "Enable Midstream Announces Third Quarter 2019 Financial and Operating Results, Quarterly Distributions and 2020 Outlook," Enable Midstream Partners LP, November 6, 2019.)
Therefore, ENBL out-earned its distribution by $58.0 million in the most recent quarter, resulting in a distribution coverage ratio of 1.4 times.
It's a similar story for the first nine months of 2019. During that period, Enable Midstream Partners LP generated $607.0 million in distributable cash flow while declaring $138.0 million in cash distributions to common unitholders. Therefore, its distribution coverage ratio came out to 1.42 times.
However you look at it, the partnership managed to have a fairly sizable margin of safety in its distribution policy.
When analyzing a high-yield stock's dividend safety, investors should also take a look at the company's distribution history.
This is because, if a company's management has cut the payout to shareholders before, they probably wouldn't be shy about doing it again when the going gets tough.
And since things have been quite volatile in the oil and gas business, an MLP's distribution history can say a lot about how income-investor-friendly its business really is.
Enable Midstream Partners LP went public in April 2014. Its first distribution—$0.2464 per unit paid in August 2014—was a prorated payment that equated to $0.295 per unit on a full-quarter basis.
Since then, management has raised the payout on six different occasions.
With Enable Midstream Partners stock currently paying $0.3305 per unit on a quarterly basis, its quarterly distribution rate has gone up by 12% since the first payment. (Source: "Distribution History," Enable Midstream Partners LP, last accessed December 9, 2019.)
Now, keep in mind that there was a major downturn in the oil and gas industry not long after Enable Midstream's initial public offering. Yet, during this period, when dividend cuts were not uncommon among energy companies, ENBL stock's payout only went up.
Bottom Line on Enable Midstream Partners LP
We know that past performance is no guarantee of future results, but Enable Midstream Partners LP seems to be well positioned to keep dishing out oversized cash payments to its unitholders.
In the company's latest earnings report, management issued their 2020 outlook. They project that, for the year, the partnership would earn a distributable cash flow of between $720.0 and $800.0 million. At the midpoint of that guidance range, ENBL would achieve a distribution coverage ratio of around 1.3 times.
In this day and age, high-yield stocks are not known as the safest bets. But in the case of Enable Midstream Partners stock, its 13.6% yield just might be worth the risk.