Enable Midstream Partners LP: Lock in a Safe 9% Yield by May 18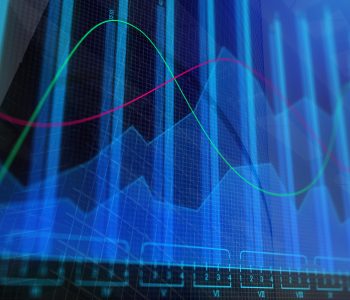 iStock.com/Peshkova
A High-Yield Stock You Likely Haven't Considered
If I tell you that there's an energy stock paying investors nine percent every year, your first question will likely be, "Is the payout safe?"
Well, in the case of Enable Midstream Partners LP (NYSE:ENBL), the answer is "yes."
But income-seeking investors may want to act quick; the next round of dividend checks will be mailed out in a few weeks. To collect those checks, investors need to make up their minds by Friday, May 18.
Headquartered in Oklahoma City, Enable Midstream Partners LP is a master limited partnership formed in 2013. If you've been following the markets, you'd know that 2013 wasn't really the best time to enter the energy industry. The reason is simple: oil and gas prices crashed big time in the summer of 2014 and are yet to make a full recovery. As a result, many energy companies are still struggling. What's more, due to deteriorating business, some of the high-yield energy stocks had no choice but to cut back their payout.
The thing is, though, while Enable Midstream Partners comes from the oil and gas industry, it still runs rock-solid operations. In fact, since the partnership completed its initial public offering in April 2014, its per unit cash distribution has only been increasing. (Source: "Enable Midstream Partners, LP Dividend Date & History," Nasdaq, last accessed May 3, 2018.)
With a quarterly distribution rate of $0.318 per unit, ENBL stock offers an annual yield of nine percent at the current price.
The partnership's generous payouts are backed by a solid business. ENBL does not drill new wells; instead, it earns a fee by allowing energy companies to use its natural gas and crude oil infrastructure assets.
Right now, Enable Midstream Partners' portfolio consists of 12,900 miles of gathering pipelines, 14 processing plants, 7,800 miles of interstate pipelines, 2,200 miles of intrastate pipelines, and eight storage facilities. These infrastructure assets provide the partnership with a fee-based income stream.
According to ENBL's latest investor presentation, management expects approximately 95% of the partnership's 2018 gross margin profile to be either fee-based or hedged. (Source: "First Quarter 2018 Conference Call," Enable Midstream Partners LP, last accessed May 3, 2018.)
Just take a look at the partnership's financials and you'll see how safe its payout is. In the first quarter of 2018, Enable Midstream Partners generated $196.0 million of distributable cash flow, while its actual cash distributions totaled $138.0 million. In other words, the partnership generated an extra $58.0 million in cash from what was needed to meet its quarterly distribution obligation. This has left a huge margin of safety. (Source: "Enable Midstream Announces First Quarter 2018 Financial and Operating Results, Quarterly Distributions and Increased 2018 Outlook," Enable Midstream Partners LP, May 2, 2018.)
For full-year 2018, management expects Enable Midstream Partners' distributable cash flow to come in between $675.0 million to $735.0 million. This would be 20% to 35% more than its projected annual cash distribution. Therefore, ENBL stock's nine percent yield looks surprisingly safe.
The $0.318 per share distribution will be paid on May 29, 2018 to unitholders of record as of May 22. To be eligible for that payment, investors need to own ENBL units before the ex-dividend date, which is set to be Monday, May 21.