Eli Lilly Hints More Dividend Hikes Coming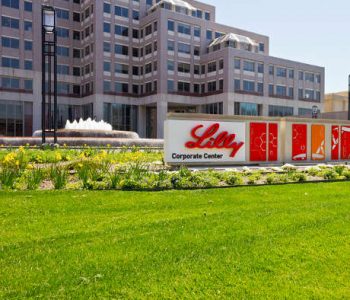 istock/jetcityimage
Second-Quarter Profit Matches Estimate
New York, NY — Eli Lilly & Co (NYSE:LLY) promised to increase the company's dividend after reporting second-quarter earnings that matched analysts' estimate.
Profit excluding some items totaled $0.86 per share, the company said July 26 in a statement, equaling an average of analysts' estimates compiled by Bloomberg. Revenue rose 8.7% to $5.4 billion, topping estimates of $5.15 billion.
"The company also plans to return to annual dividend increases for shareholders and reaffirmed its commitment to achieve an OPEX-to-revenue ratio of 50% or less in 2018," Eli Lilly said in a statement on its web site. (Source: "Lilly Reports Second-Quarter 2016 Results, Provides Financial Expectations Through The Remainder Of The Decade," Eli Lilly & Co, July 26, 2016.) The dividend was unchanged from 2008 to 2014, according to data compiled by Bloomberg.
The company is experiencing revenue growth led by U.S. sales of the company's top drugs such as the erectile dysfunction pill "Cialis" and the diabetes treatment "Humalog."
The smallest of its U.S. major pharmaceutical peers by market value, Lilly had regained momentum by beating profit estimates for four straight quarters, starting with the fourth period of 2014, though it fell short in the next two.
After losing key patents in 2011 and 2013, the Indianapolis-based drug maker is betting on sales growth from recently introduced drugs such as diabetes medicine "Trulicity" and cancer treatment "Cyramza." (Source: "Lilly Posts Higher Drug Sales, Plans to Increase Dividend," Bloomberg, July 26, 2016.)
Revenue will grow by at least five percent a year, mostly through prescription volume, through the end of the decade, and profit margins will improve, Chief Executive Officer John C. Lechleiter said in the statement. The company also promised to increase the company's dividend, which was unchanged from 2008 to 2014, according to data compiled by Bloomberg.
Lilly Chief Financial Officer Derica Rice told analysts on a conference call that the growth will come from rolling out drugs now in trials and awaiting approvals, though the timing of those launches is unclear. The growth is projected even if the company's much-anticipated Alzheimer's drug "Solanezumab"—with final-phase clinical data expected to be released later this year—"is a zero," he said. (Source: Ibid.)
Lilly is a "pipeline-driven return-to-growth story," and Solanezumab remains a "major potential turbo charger," analyst Tim Anderson of Sanford C. Bernstein wrote in a note. (Source: Ibid).