Eli Lilly And Co: This is Why LLY Stock Got Crushed Today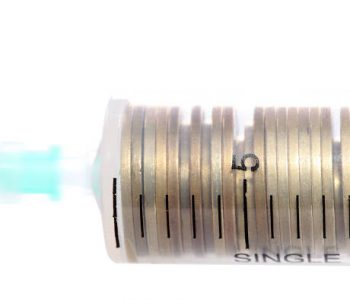 LLY Stock Drops After Alzheimer's Drug Fails
An experimental Eli Lilly And Co (NYSE:LLY) drug failed in a closely watched study, dealing a blow to the pharma giant's Alzheimer's research program and sending shares of LLY stock plunging.
In a press release, Lilly said it would not apply for regulatory approval to market its experimental Alzheimer's drug, "solanezumab." According to the findings of the study dubbed "Expedition 3," the company said the drug failed to significantly slow memory loss in patients with mild to moderate forms of the disease when compared to a placebo. (Source: Lilly Announces Top-Line Results of Solanezumab Phase 3 Clinical Trial, Eli Lilly And Co, November 23, 2016.)
"The results of the solanezumab EXPEDITION3 trial were not what we had hoped for and we are disappointed for the millions of people waiting for a potential disease-modifying treatment for Alzheimer's disease," wrote Lilly chairman, president, and chief executive officer John C. Lechleiter in the press release. "We will evaluate the impact of these results on the development plans for solanezumab and our other Alzheimer's pipeline assets."
The news sent LLY stock tumbling in Wednesday trading. Shares of the Indianapolis-based drugmaker dropped more than $8.00, or 10%, to close at $68.00. The move represented the biggest drop in LLY stock since the financial crisis.
Shareholders will pay a high price for the drug's failure. In October, a Lilly executive revealed the company had spent nearly $1.0 billion on solanezumab. Management said they will perform a write-down of the asset value of the drug and shut down the development program, representing a fourth-quarter charge of about $150.0 million, or $0.09 cents a share.
The disappointing outcome has also cast doubts on Lilly's entire Alzheimer's research program, which has dominated the company's efforts for the past two decades. Management was optimistic solanezumab would be the company's next blockbuster, giving hope to millions of patients that suffer from the disease worldwide. With one less drug in the pipeline, shareholders can expect the pace of future dividend hikes and share buybacks to be reduced.
But while Wednesday's announcement was disappointing, it doesn't represent the end of Eli Lilly's Alzheimer research. Solanezumab is still being studied in two other major tests, with results expected to be published in the coming months. Shareholders will be watching these results closely. If the company can crack the Alzheimer puzzle, it would represent a huge new market and major catalyst for LLY stock.