Education Realty Trust Hikes Dividend 3%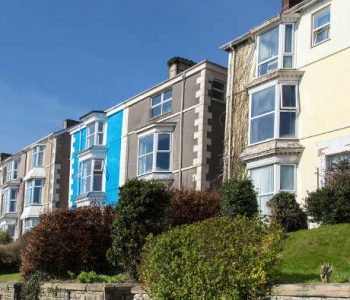 College housing can be fun, even for your retirement. Of course, I'm talking about investing in real estate investment trusts (REITs) that own collegiate housing.
On Friday, Education Realty Trust, Inc.'s (NYSE:EDR) board of directors approved a quarterly dividend of $0.38 per share, a three percent increase from its previous payout. The dividend will be paid on August 15, 2016 to shareholders of record as of July 29. With this increase, Education Realty Trust, commonly known as EdR, has an annual dividend yield of 3.28%. (Source: "EdR Announces 3% Increase in Quarterly Dividend to $0.38 Per Share," Education Realty Trust Inc, July 15, 2016.)
Education Realty Trust is a self-administered and self-managed REIT which owns or manages 79 communities with more than 41,000 beds serving 52 universities in 24 states.
The announcement is the latest sign of strength for the college housing REIT. In the first quarter of 2016, the company's core funds from operations surged 39.7% year-over-year to $33.9 million. Net income came in at $16.7 million, translating to $0.26 per share. The earnings-per-share (EPS) figure represented an 85.7% improvement from the year-ago period. (Source: "EdR Announces First Quarter 2016 Results," Education Realty Trust Inc, May 2, 2016.)
"The EdR markets continue to perform with our product, people and processes leading the way for another strong year," said Christine Richards, executive vice president and chief operating officer at EdR. "We continue to take advantage of the favorable enrollment growth and declining supply dynamics to produce, once again, strong revenue growth for our shareholders." (Source: Ibid.)
The good news is that the company's business could keep growing in the next academic year. Last month, EdR provided an update on its leasing progress for the 2016/2017 lease term. The company increased its projected rate growth by 20 basis points to approximately 3.4%. (Source: "EdR Updates Leasing Progress for 2016/2017 Lease Term," Education Realty Trust Inc, June 6, 2016.)
With students continuing to pursue post-secondary education, investors of this collegiate housing REIT could see more dividend hikes in the upcoming quarters.