Ecolab Inc. (NYSE:ECL) Increases Cash Dividend to 11% Thanks to Recent Acquisitions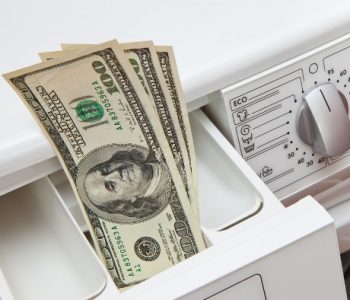 iStock.com/slasha
Acquisitions Power Ecolab's Dividend
Ecolab Inc. (NYSE:ECL) announced a modest dividend hike Thursday, credited in large part to a string of recent acquisitions.
In a press release, the water sanitation company said its board approved an 11% cash dividend increase. The decision boosts the quarterly distribution on common shares to $0.41 per share, up from $0.37 previously.
For shareholders, the latest ECL stock news represents the company's 26th consecutive distribution hike. Ecolab has now paid out a dividend to investors for 81 straight years.
"This double-digit cash dividend increase reflects our improving business trends, solid financial position and strong cash flows, as well as our commitment to enhancing total shareholder returns," wrote Ecolab's Chairman and Chief Executive Officer Douglas Baker, Jr. in a press release. (Source: "Ecolab Increases Cash Dividend 11%," Ecolab Inc., December 7, 2017.)
Much of the company's success can be credited to Ecolab's recent acquisitions. The chemical-maker significantly changed its business mix with the purchase of Nalco and Champion Technologies. In addition to its legacy cleaning and sanitation outfit, these acquisitions boosted the company's water- and energy-focused businesses.
And just last week, Ecolab said it bought three U.S.-based pest elimination companies. These acquisitions broaden the company's product portfolio and expand its reach into the food and beverage industry. (Source: "Ecolab's buying spree continues," Star Tribune, December 6, 2017.)
In general, acquisitions don't tend to work out for shareholders. Ecolab, however, has succeeded where others have failed, because new purchases have added to the company's existing product lineup and expanded its footprint into other markets. Moreover, Ecolab's acquisition history has never strayed too far outside of the company's core business of making cleaning, sanitizing, and filtration chemicals.
Also Read:
7 Energy Stocks That Pay Healthy Dividends
Investors can expect more cash dividend increases to come. Ecolab will likely continue to gain market share as it leverages its direct-selling model. More acquisitions will expand the company's product line and position into Europe.
That should result in modest distribution increases for investors. Over the next five years, analysts project that sales and earnings per share will grow at a seven percent and nine percent annual clip, respectively. And given Ecolab's modest payout ratio, the dividend should grow more or less in line with profits.