Ecolab Inc. Delivers a Christmas Gift to Dividend Investors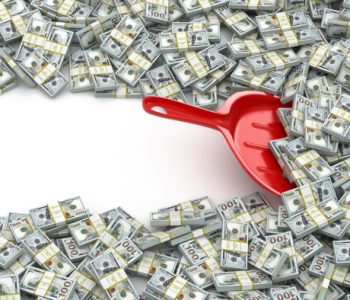 iStock.com/Bet_Noire
A Growing, Secure Payout From ECL Stock
Another year in the books and one company just topped it off with a fat dividend increase for shareholders. 
As regular readers know, the mandate of our publication is to cover stocks that offer steady, secure, and rising income. And Ecolab Inc. (NYSE:ECL) is a member of that club.
As the world leader in the cleaning and sanitation business, Ecolab provides products that help its customers do laundry, wash dishes, fix broken appliances, and more. The company's products include everything from janitorial supplies and food prep gloves to hand soap and hotel room deodorizer. Ecolab has expanded into the energy sector in more recent years, assisting oil drillers to reduce water usage and treat waste products.
Selling the basics doesn't make for exciting headlines, but shareholders don't seem to mind. Companies always need to ensure food safety, maintain clean environments, and protect their brand in any type of economy. As a result, suppliers like Ecolab Inc. enjoy steady demand for their products—and deliver steady returns for their shareholders.
What sets the firm apart, however, is the company's "razor and blades" business model. Ecolab will lease their equipment to customers at rock bottom prices; in exchange, buyers must use the company's proprietary consumables for a steep markup. It's not all that different from how Procter & Gamble Co (NYSE:PG) makes you pay a premium each time you need a fresh set of "Gillette" razors.
I love this approach because it ensures a steady stream of ongoing revenue once Ecolab gets a customer onboard. Businesses also don't tend to switch vendors once they sign up, given the high upfront expense and the cost of retraining employees.
But it gets better. At more than twice the size of its nearest competitor by revenue, Ecolab Inc. dwarfs rivals. Its unmatched scale endows the business with a permanent advantage, allowing it to undercut other suppliers on prices.
Ecolab also has a stash of 6,700 patents in its portfolio, which is used to keep competitors out of the way. As a result, the company enjoys some of the thickest margins around; last year, the company earned $0.47 in gross margins on every dollar generated in sales. I can only list a handful of top dividend stocks that can sustain that type of profitability year after year.
Such an edge gives Ecolab the ability to return buckets of cash to shareholders. Since 1992, ECL stock's quarterly dividend has been boosted every single year. That program has earned the company a spot on the elite list of "Dividend Aristocrats."
And that tradition looks poised to continue. In December, Ecolab's board of directors approved a 12% increase in the company's quarterly distribution. The measure will bump ECL stock's annual cash dividend to $1.84 per share in 2019, boosting the forward yield on shares to 1.1%
"This double-digit cash dividend increase reflects Ecolab's strong 2018 business performance, our solid financial position and excellent cash flow," said Douglas Baker, Chairman and Chief Executive Officer of Ecolab Inc. "We remain committed to enhancing total shareholder returns through our sales and earnings growth as well as cash dividends." (Source: "Ecolab Increases Cash Dividend 12%," Ecolab Inc., December 5, 2018.)
The Bottom Line on ECL Stock
Such a modest payout might not impress the greediest of yield hogs. Ecolab Inc., however, has a long growth runway in emerging markets. Management also continues to boost sales closer to home through acquiring smaller rivals, raising prices on existing customers, and expanding into new product lines. No doubt, this dividend trickle today will become a raging river of cash flow for ECL stock.