Earn Monthly Income from Other People's Mortgage Payments (It Yields 11.4%)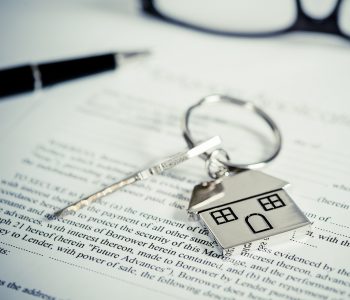 iStock.com/FabioBalbi
Monthly Dividend Stock Offers a Double-Digit Annual Yield
Unless you bought your house in cash, you probably have a mortgage to pay every month. But now there is a way for income investors to get even.
Today I'm going to show you how to collect a monthly income stream from other people's mortgage payments.
The secret here is that, when people make their mortgage payments to the bank, the payments don't necessarily stay at the bank. That's because, when mortgages are originated, banks can package them into mortgage-backed securities (MBS) and sell them to other investors.
In that case, when borrowers make interest and principal payments, the payments are passed on to the investors of the MBS.
Of course, not every investor can afford to own a pool of mortgages. The good news is, there is something called a mortgage real estate investment trust (mREIT), which specializes in owning mortgage-backed securities.
And because mREITs often trade on major U.S. stock exchanges, retail investors can get a piece of the action too.
Here's the best part: in order for a company to qualify as a REIT, it must distribute at least 90% of its profits to shareholders in the form of regular dividend payments.
Therefore, after those principal and interest payments from the underlying mortgages are passed on to the mREITs, most of that money gets delivered to the mREITs' shareholders.
AGNC Investment Corp
The mREIT I'm looking at today is AGNC Investment Corp (NASDAQ:AGNC). Headquartered in Bethesda, Maryland, the company has a $69.3-billion investment portfolio, most of which is invested in mortgage-backed securities.
Of course, if you remember the last financial crisis, you'd know that mortgage-backed securities were not the safest bets. Why would income investors consider a company that owns a bunch of them?
Well, as it turns out, AGNC Investment Corp is not your average mortgage REIT. While most of its assets are invested in MBS, the company has a strong focus on agency MBS.
Now, your next question is likely going to be, "What's the difference between an agency MBS and a non-agency MBS?"
With an agency MBS, the principal and interest payments are guaranteed by government agencies such as the Federal Home Loan Mortgage Corporation (Freddie Mac), the Federal National Mortgage Association (Fannie Mae), or the Government National Mortgage Association (Ginnie Mae).
A non-agency MBS, on the other hand, is not guaranteed by government agencies.
By the end of the first quarter of 2018, $68.4 billion of AGNC's $69.3 billion portfolio was invested in agency MBS and to-be-announced (TBA) securities. The company only has $0.9 billion invested in credit risk transfer and non-agency securities. (Source: "Q1 2018 Stockholder Presentation," AGNC Investment Corp, April 26, 2018.)
With most of the principal and interest payments in its portfolio guaranteed by U.S. government agencies, AGNC Investment Corp has substantially reduced its risk compared to a non-agency mREIT.
And by earning a steady stream of income from other people's mortgage payments, the company can return a significant amount of cash to investors through dividends.
Moreover, because most people pay their mortgages every month, AGNC's management decided to reward shareholders monthly rather than quarterly.
Right now, the company pays monthly dividends of $0.18 per share. Trading at around $19.00 apiece, AGNC stock offers an annual dividend yield of 11.4%.
In today's market, double-digit yielders are not really known for their dividend safety. But with a stable mREIT business model, AGNC Investment Corp actually makes enough money to cover its payout.
In 2017, the company generated a net spread and dollar roll income of $2.56 per share while declaring total dividends of $2.16 per share. That translated to a payout ratio of 84.4%, meaning AGNC was paying out less than it earned. (Source: "AGNC Investment Corp. Announces Fourth Quarter 2017 Financial Results," AGNC Investment Corp, January 31, 2018.)
Most recently, the company reported a first-quarter 2018 net spread and dollar roll income of $0.60 per share. Again, this was more than enough to cover its three monthly dividend payments totaling $0.54 per share for the quarter. (Source: "AGNC Investment Corp. Announces First Quarter 2018 Financial Results," April 25, 2018.)
At the end of the day, keep in mind that there's no limit to how many mortgage REITs an investor can collect from. That said, while AGNC Investment Corp offers generous monthly dividends that are backed by a solid business, income investors should not forget to diversify.