Earn Monthly Dividends with an 11.3% Yield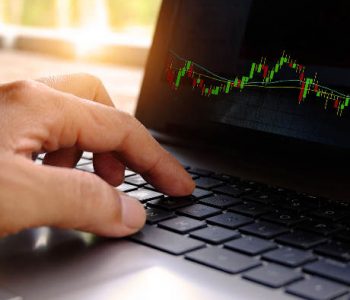 iStock.com/nunawwoofy
A Double-Digit Yielder You Likely Haven't Thought Of
In today's stock market, few industries return more cash to investors than real estate.
The reason is simple: real estate companies often choose to be regulated as real estate investment trusts (REITs), which pay little to no income tax at the corporate level. In exchange for this benefit, REITs must distribute at least 90% of their profits to shareholders through regular dividends.
In other words, it's not about whether management is willing to return cash to investors. The mandatory distribution requirement has already made real estate stocks some of the highest yielders.
To make things even better, REITs may even offer more frequent payouts. Today, most dividend stocks distribute on a quarterly basis. However, because real estate companies are often giant landlords, they can collect monthly rental income. As a result, REITs may even dish out monthly dividends.
One of the highest-yielding monthly dividend stocks right now is Global Net Lease Inc (NYSE:GNL), a real estate investment trust headquartered in New York City.
Global Net Lease Inc
As the name suggests, there are two main things that differentiate the company from its peers: "global" and "net lease."
Nowadays, most equity REITs own properties in the United States. Global Net Lease, on the other hand, is much more diversified in terms of geography. While America is still its biggest market, representing 51% of GNL's total rental income, the company also owns properties in the U.K. (21%), the Netherlands (seven percent), Germany (eight percent), Finland (six percent), France (five percent), and Luxembourg (two percent). (Source: "August 2018 Investor Presentation," Global Net Lease Inc, last accessed October 15, 2018.)
For those who want to invest in international real estate, GNL's portfolio could provide a convenient way to get some exposure.
The company rents its properties out through net lease agreements. This means the tenants have to pay, in addition to rent, some or all of the property-related expenses. These expenses can include property taxes, insurance, and maintenance—among other items. By owning a net lease portfolio, the company gets to keep more of its rental income, which can then be distributed to shareholders through dividends.
As of June 30, Global Net Lease's portfolio consisted of 333 properties totaling approximately 25 million square feet.
GNL Stock Offers Oversized Distributions
The most obvious reason why investors should take a look at this net lease REIT is the sheer size of its payout. With a monthly dividend rate of $0.1775 per share, GNL stock has an annual yield of 11.3%.
Of course, in this day and age, an ultra-high dividend yield could simply be a sign of trouble. However, in last 12 months, Global Net Lease Inc actually reported a dividend payout ratio of 78.7%, indicating that the company generated more than enough cash to meet its distribution obligations. (Source: "Dividend History," Global Net Lease Inc, last accessed October 15, 2018.)
And while GNL stock hasn't really been a hot ticker (it slipped eight percent year-to-date), the company does have a solid business model in place.
You see, by the end of the second quarter of 2018, Global Net Lease's portfolio was 99.5% leased and had a weighted average remaining lease term of 8.5 years. (Source: "Global Net Lease Announces Operating Results For Second Quarter 2018," Global Net Lease Inc, August 8, 2018.)
Combining a high occupancy rate with long-term lease agreements, the company should generate a stable rental income stream.
Moreover, Global Net Lease Inc earns 79.1% of its rental income from investment-grade tenants. And even if one tenant encounters some financial problems and can't pay their rent, keep in mind that Global Net Lease's portfolio comprises over 100 tenants in 41 different industries. Therefore, the impact on company-level financials would likely be limited.
The best part is, 91% of GNL's leases come with contractual rent increases. So, as time goes by, the company could earn higher rental income.
In conclusion, not all high-dividend stocks are worth chasing in today's market, but, with a solid business model, monthly distribution schedule, and 11.3% yield, GNL stock deserves a serious look.