Earn Fast-Growing Dividends From This Overlooked Real Estate Sector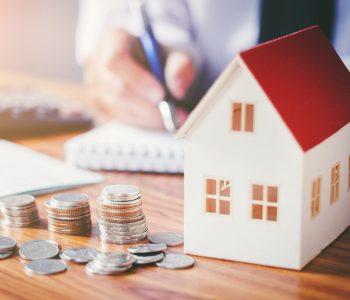 iStock.com/SARINYAPINNGAM
If You're Looking for Dividend Growth Stocks, Read This
Income investors are no strangers to the real estate sector. Because real estate companies can collect monthly rental income from their tenants, many of them dish out generous dividends to their shareholders.
Popular real estate stocks include companies that own shopping malls, office buildings, and healthcare facilities. But today, I want to focus on an overlooked area of the real estate business: self-storage space.
As you would expect, the business is far from exciting. If you have stuff to put away, you go to a self-storage company and rent a storage unit. Still, the simple business model has provided a great income opportunity.
You see, just like other real estate stocks, companies that own self-storage facilities are usually structured as real estate investment trusts (REITs). And in order to maintain their REIT status, these companies have to pay out a minimum of 90% of their profits every year as dividends to shareholders.
Moreover, despite the lack of excitement, self-storage is a recession-proof business. People rent storage space out of necessity, rather than luxury. And when times are tough, businesses and consumers often choose to downsize their workplaces and homes. As a result of occupying less real estate than before, they may need to rent more storage space.
In other words, the demand for self-storage REITs can maintain consistency during an economic downturn.
Also, compared to other types of real estate assets, such as office buildings and senior housing properties, self-storage facilities require much less maintenance. By keeping its running costs low, a self-storage REIT can leave more cash to be returned to investors.
Higher Demand in the Future?
The industry also has some serious growth prospects. In the U.S., 10,000 baby boomers turn 65 every day. To enjoy their retirement on fixed income—and with their children out of the house—senior citizens may choose to downsize to apartments.
As for millennials, well, they are in no rush to buy their first houses. According to the United States Census Bureau, the homeownership rate for Americans under the age of 35 is just 35.3%, which is significantly lower than the national average of 64.2%. (Source: "Quarterly Residential vacancies and Homeownership, First Quarter 2018," United States Census Bureau, April 26, 2018.)
With two of the largest population cohorts either not into buying houses or looking to downsize, the demand for self-storage units could get a solid boost.
Month-to-Month Payments
Of course, if you have ever looked for a self-storage unit, you'd know that most facilities ask customers to pay month-to-month. In other words, there's no obligation to sign an agreement for one year or more.
At first glance, that doesn't seem to be a benefit to companies that rent out self-storage units. For the sake of income stability, REIT investors generally prefer companies that are able to rent out their properties through long-term lease agreements.
However, when it comes to self-storage, a key factor to take into account is switching costs. Customers need these units to store their stuff. If someone decides to switch, they would have to move out all their stuff, put it in their truck (or rent one), drive to the new storage unit, and unload the stuff.
For customers who just want to put their stuff away and forget about it, high switching costs can make them stay with one self-storage provider for a long time, even with monthly lease agreements.
Besides, by charging customers monthly, self-storage REITs can raise rents more frequently. This not only allows them to keep up their rental income stream with inflation, but may also translate to higher dividends for their shareholders.
For instance, the following three self-storage companies have been providing investors with steadily increasing dividends for quite some time.
Self-Storage REIT List
| | | |
| --- | --- | --- |
| Company Name | Stock Symbol | Dividend Yield |
| Public Storage | PSA | 3.8% |
| Extra Space Storage, Inc. | EXR | 3.6% |
| Life Storage Inc | LSI | 4.4% |
Public Storage (NYSE:PSA) is a self-storage REIT headquartered in Glendale, California. The company started back in 1972 with a single self-storage building. Since then, it has grown to become one of the biggest players in the business, with more than 2,392 locations around the country.
The company has done a great job in returning cash to investors.
Public Storage has been paying uninterrupted quarterly dividends for over 25 years. In just the last 10 years alone, PSA stock's quarterly dividend rate went from $0.55 per share to $2.00 per share, representing an increase of 264%. (Source: "Dividend History," Public Storage, last accessed May 28, 2018.)
Trading at around $208.50 apiece, the stock offers an annual dividend yield of 3.8%.
Public Storage has enough resources to back its payout. In 2017, the company generated core funds from operations (FFO) of $10.23 per share while paying total dividends of $8.00 per share. That translated to a payout ratio of 78.2%. (Source: "Public Storage Reports Results for the Fourth Quarter and Year Ended December 31, 2017," Public Storage, February 20, 2018.)
Extra Space Storage, Inc. (NYSE:EXR) is another big player in the self-storage business. As a self-administered and self-managed REIT, the company currently has 1,513 facilities made up of around 1,030,000 storage units, totaling approximately 114 million square feet of rentable storage space.
EXR stock recently announced a 10.3% increase to its quarterly dividend rate to $0.86 per share, which comes out to an annual yield of 3.6%. Over the last five years, the company's quarterly dividend rate has more than doubled. (Source: "Dividend History," Extra Space Storage, Inc., last accessed May 28, 2018.)
To round off this list is Life Storage Inc (NYSE:LSI). With around 700 locations in 28 states, LSI's portfolio is much smaller than the two previously mentioned names. However, it still deserves income investors' attention for its impressive dividend growth.
Consider this: in the beginning of 2013, Life Storage Inc had a quarterly dividend rate of $0.48 per share. Today, the number stands at $1.00 per share, marking an increase of 108%. (Source: "Dividend History," Life Storage Inc, last accessed May 28, 2018.)
At today's price, Life Storage offers an annual yield of 4.4%.
Mind you, dividends are not the only thing that LSI stock investors have collected over the years. The company also enjoyed a rally in its share price. Assuming automatic dividend reinvestment, Life Storage delivered total returns of 215% over the past decade. (Source: "First Quarter 2018 Investor Presentation," Life Storage Inc, last accessed May 28, 2018.)
At the end of the day, you can find plenty of stocks with higher yields than these real estate companies. But with fast-growing dividends, investors in these self-storage REITs will likely collect much higher yields on cost than what the current numbers suggest.