Earn an 8.5% Yield with a Payment Increase Every Quarter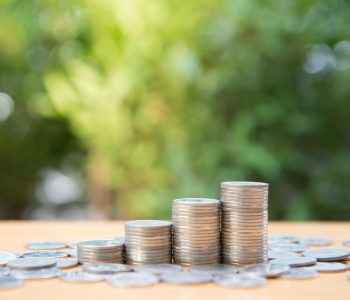 iStock.com/Magnetic-Mcc
This Overlooked Dividend Growth Stock Provides a Generous Payout
Today's article highlights one of the highest yielding dividend growth stocks in the market, Holly Energy Partners, L.P. (NYSE:HEP).
In an era where the average S&P 500 company pays less than two percent, high-yield dividend growth stocks are hard to find. Anything that pays more than five percent would grab income investors' attention. And if the company also offers dividend growth, investors would jump on the opportunity, bidding up its stock price and lowing the yield.
And that's exactly why Holly Energy Partners, L.P. stands out. The partnership has been growing its payout for quite some time, yet its stock price hasn't been bid up, meaning it can still offer a pretty substantial yield. Let me explain.
Headquartered in Dallas, Texas, Holly Energy is a master limited partnership (MLP). It was created by HollyFrontier Corp (NYSE:HFC) to provide petroleum product and crude oil transportation, terminaling, storage, and throughput services to HollyFrontier's subsidiaries, as well as to third-party customers.
Also Read:
Everything You Need To Know Before Investing in MLP Funds
Because of Holly Energy Partners' involvement in the oil industry, and since oil prices crashed big time over the last several years, investors haven't really warmed up to its stock. In the past 12 months, HEP stock actually slipped 14%.
However, when it comes to returning cash to investors, Holly Energy Partners has done a much better job than what its stock price seems to suggest. In fact, since the partnership completed its initial public offering in July 2004, it has raised its payout every single quarter. That's 53 consecutive quarterly dividend hikes. (Source: "Distribution History," Holly Energy Partners, L.P., last accessed February 26, 2018.)
From its initial quarterly distribution rate of $0.2175 per unit to today's $0.65 per unit, HEP's payout has grown by nearly 200%.
Note that even during the massive commodity price downturn in 2014 and 2015 (when WTI Crude fell over 60%), Holly Energy Partners was still raising its cash payout to unitholders every three months.
And because HEP stock hasn't been a hot commodity, it can still offer investors a sizable income stream. Trading at $30.66 apiece, Holly Energy Partners has an attractive annual distribution yield of 8.5%.
The key to the partnership's impressive distribution history is its fee-based business. Holly Energy Partners does not drill any wells. Instead, it earns a fee by providing petroleum product and crude oil transportation and storage services through its pipelines, tankage, and terminals. As a matter of fact, nearly 100% of the partnership's revenue is fee-based and over 80% of its revenue is backed by long-term contracts and minimum volume commitments. (Source: "Investor Presentation," Holly Energy Partners, L.P., last accessed February 26, 2018.)
With a stable business model, Holly Energy Partners has been growing its business at a steady pace. From 2005 to 2016, both the partnership's revenue and distributable cash flow increased at a compound annual growth rate of 16%.
And the best could be yet to come. In the latest earnings report, HEP's Chief Executive Officer George Damiris said that the partnership expects to continue growing its distribution by another four percent in 2018 while maintaining full distribution coverage. (Source: "Holly Energy Partners, L.P. Reports Fourth Quarter Results," Holly Energy Partners, L.P., February 20, 2018.)
In today's market, most companies would be proud to be able to raise their dividend once a year. Holly Energy Partners, on the other hand, has been doing it every quarter despite strong commodity price headwinds. Adding in its generous 8.5% yield, the stock is definitely worth a look.