3 Top Dividend Stocks Yielding Up to 9.2%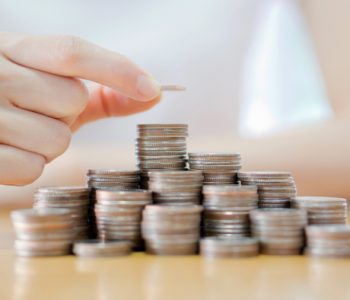 The Top Dividend Stocks for 2017
This isn't a good time for investors on a hunt for top dividend stocks with a decent payout.
Those names that pay the highest dividend yields are usually real-estate income trusts (REITs) or business development companies which lend money to unknown startups on higher interest rates.
If you want to avoid these risky bets and still earn a decent dividend yield, then the options are very limited in this low-interest-rate environment. S&P 500 companies, on average, are offering just over two-percent dividend yield, while the U.S. 10-year Treasury bond, the safest investment one can imagine, yields just 1.75%.
Today, I've prepared a list of three top dividend stocks which offer investors an opportunity to earn a higher yield when compared to the options I discussed above. These companies are backed by solid businesses with a great potential to grow. They also have a history of increasing dividends, as they've positioned their businesses with one thing in mind: returning cash to their investors.
AT&T Inc.

AT&T Inc. (NYSE:T) stock offers a very attractive 4.91% dividend yield, one of the highest in the S&P 500 dividend paying stocks. T stock is a "dividend aristocrat," which means the company has increased its dividend payment for the 25 years in a row, and it has been increasing its payout every single year for the past 32 years.
For income investors, the most important thing is whether or not the company is able to generate enough free cash flows to not only sustain its dividends, but regularly increase those payouts. A company's free cash flow is its remaining cash flow after capital expenditures, and is available for distribution to investors.
For AT&T, I don't see any risk on that front. In the last quarter, AT&T made $40.5 billion in sales, which is up more than 22% when compared to the same period a year ago. During the same period, its cash from operations rose 13% and free cash flow increased by eight percent to $4.8 billion. (Source: "AT&T Reports Second-Quarter Results," AT&T Inc., July 21, 2016.).
Enbridge Energy Partners L.P.
Another great example to earn a good return from a stable business is Enbridge Energy Partners L.P. (NYSE:EEP), which pays a dividend yield of 9.11%.
Though this is not a very well-known company that attracts investors' attention looking for top dividend players, the company runs a vast network of pipelines, transporting millions of barrels of oil products each year. This partnership is backed by Enbridge Inc., which last month agreed to acquire Spectra Energy Corp.'s (NYSE:SE) pipeline assets for $28.0 billion in stock.
Enbridge Energy's business model is quite stable, no matter which direction oil prices go. The company makes money by moving oil from one place to another and earning a fee on each barrel shipped. This stock may fit into your investing criteria if you're looking for a top dividend stock from a stable business generating good cash flows to distribute among its shareholders.
Chevron Corporation
It may be a good idea to reconsider some of the major oil-producing companies, because they are paying some of the highest dividends on the street as oil trades near its highest level in 15 months. In the oil patch, my favorite pick is Chevron Corporation (NYSE:CVX) stock, offering a dividend yield of 4.22%.
There has been a lot of nervousness among investors in the energy space over a sustained low oil price and its impact on oil companies' ability to continue paying higher dividends. My argument for considering Chevron stock over other energy players is that this company has a very diversified business model which includes both upstream and downstream assets, including refineries and its separate chemical business.
I think this product mix is the key for Chevron to produce enough free cash to distribute among its shareholders. For long-term investors seeking a high dividend, this is one of my top dividend stocks to consider in this low-yield environment.