Earn a 9% Yield From "Uncle Sam"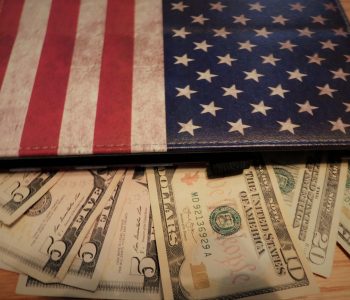 "One of the Best High-Dividend-Yield Stocks Around"
This company could very well be one of the best high-dividend-yield stocks around.
For over a decade, this little-known property owner has mailed out as dividends much of the rent it earns from the country's most important government agencies. Its tenant list includes states like Massachusetts, California, and Georgia. This landlord also gets rent checks from a number of top government contractors, like Northrop Grumman Corporation. (Source: "Investor Presentation August 2020," Office Properties Income Trust, last accessed August 26.)
But this partnership's biggest tenant? Uncle Sam. The federal government rents dozens of office buildings from this investment partnership. And that has created a lucrative, ongoing income stream for unitholders.
Needless to say, I would probably take notice of any business with a stable of tenants like that. So what is the name of the business?
It's one of my favorite high-dividend-yield stocks: Office Properties Income Trust (NYSE:OPI).
Longtime readers know I love businesses that rent to big, commercial tenants, in contrast to residential apartment buildings. Nowadays, your average residential landlord jumps for joy if a tenant can commit to a one-year lease. And even then, you always have the worry of property damage, missed payments, and ongoing maintenance.
Corporate landlords, however, don't haggle over such short-term deals. Typically, new tenants like to sign lease agreements between 10 and 20 years. That results in a highly visible stream of cash flow, which rolls in like clockwork month after month for decades.
Moreover, office properties often come with tough conditions. Tenants, not the landlord, cough up the money for repairs, maintenance, insurance, and property taxes. As a result, almost every dollar of rental income collected by the property owner flows straight to the bottom line.
Better still, commercial landlords often have an easier time raising rents each year. Your typical apartment landlord faces political backlash when raising rents on families. And in some markets, regulations prohibit any price increase beyond a certain amount. Office building owners, however, don't face this problem, so rent agreements often include automatic rent hikes each year.
But here's what sets Office Properties Income Trust apart.
Years ago, management made a deliberate decision to cater primarily to government agencies and contractors. Needless to say, these renters are some of the best, most dependable tenants around. And none of them will likely to "go out of business" anytime soon.
That bet has paid off especially well during the current COVID-19 pandemic. To date, only a handful of Office Properties Income Trust's tenants have requested any type of rent assistance. Through the month of April and September, rent deferments have only amounted to 0.88% of the partnership's total rental income. (Source: Ibid.)
For investors, this type of security has created a lucrative income stream. Since going public in mid-2009, Office Properties Income Trust has managed to mail out a distribution check every single quarter. Even during the financial crisis and pandemic, periods when most companies halted their dividend programs or reduced distributions, the firm has continued to reward unitholders with ongoing payments.
Today, the trust's quarterly payout comes out to $0.55 per unit. That amounts to an annual yield of about nine percent. (Source: "Dividend History," Office Properties Income Trust, last accessed August 26, 2020.)
Bottom line: Office Properties Income Trust has quietly assembled a lucrative collection of rental properties across the country. And by sticking to some of the best tenants around, it remains one of the few safe income streams available in the midst of the COVID-19 pandemic.
If you're looking for high-dividend-yield stocks, this landlord should go to the top of your watch list.