Earn a 9.4% Yield From "Made in America" Oil Export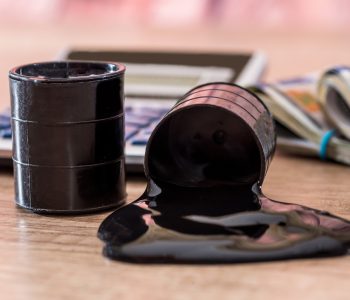 iStock.com/alfexe
Obama's Secret Gift for Investors
New laws have altered the rules by which the oil industry plays, creating a huge income opportunity for savvy investors.
Since 1975, the government virtually banned the export of American oil. That changed in late-2015, when Obama ended the embargo and opened up U.S. crude to the world.
The move has sparked a "Made in America" energy boom. Oil exports have surged from almost nothing to over 1.3 million barrels a day. This figure represents roughly 15% of the country's production and chops $1.5 billion per month off of the trade deficit. (Source: "US reports oil exports rise to record level, just as OPEC agrees to cut back," CNBC, June 1, 2017.)
For analysts, the situation would have been unthinkable only two years ago. An oil tanker that arrives in China today may carry crude from Houston rather than the Middle East. Europe, once dependent on Russia for their energy needs, can now turn to the U.S. for a safe, high-quality source of fuel.
Investors should take note. The surge in American oil exports have outstripped existing facilities. In the fastest-growing regions like East Texas, the industry has nowhere near enough infrastructure. For owners of pipelines, terminals, and processing plants, that has resulted in outsized profits and dividends.
Buckeye Partners, L.P. (NYSE:BPL) owns a number of marine terminals outside of Corpus Christi, Texas. With more tankers docking at their facilities, earnings have surged. The boom has allowed management to boost the distribution six percent over the past year, bringing the total yield on units to 7.7%.
That trend will likely continue. Since 2015, Buckeye has spent $1.2 billion to expand its operations in the region. Executives plan to invest a further $1.0 billion to connect U.S. oil to global markets, including several new deepwater docks and a pipeline system called the South Texas Gateway.
Nearby, NuStar Energy L.P. (NYSE:NS) has experienced a similar boom. With more barrels flowing through its network, the owner of several terminals, storage tanks, and other facilities saw earnings surge last quarter. Fee income jumped 20% year-over-year, representing one of the partnership's best performances in years.
For owners, the boom and translated into a 9.4% yield. That payout, though, could continue to grow, with management making big investments in new dock and tankage facilities. Executives want to expand their pipeline network, connecting West Texas oil producers to the firm's export terminals on the Gulf Coast.
Enterprise Products Partners L.P. (NYSE:EPD) has also cashed in. While most drilling has focused on oil, the shale revolution has also unlocked vast quantities of natural gas liquids. Over the past few years, the glut of these related fuels–like ethane, propane, butane, isobutane, and pentane–have allowed the pipeline owner to raise its distribution by more than 20%.
More of these profits should get passed on to unitholders. Analysts project earnings per unit will grow at a low-teen clip over the next few years, based on numbers compiled by Reuters. Management has pledged to bump the distribution in line with profits, give or take a few percentage points.
| | | |
| --- | --- | --- |
| Name | Ticker (NYSE) | Yield |
| Magellan Midstream Partners, L.P. | MMP | 4.9% |
| Enterprise Products Partners L.P. | EPD | 6.1% |
| Buckeye Partners, L.P. | BPL | 7.7% |
| Plains All American Pipeline, L.P. | PAA | 8.3% |
| NuStar Energy L.P. | NS | 9.4% |
Source: Google Finance
We could just be at the start of this American export boom.
Last month, President Trump's promise to usher in a golden age of U.S. energy dominance. Domestic output could hit a record 10-million barrels per day next year, according to estimates provided by the Energy Department. (Source: "President Trump Vows to Usher in Golden Era of American Energy Dominance," The White House, June 30, 2017.)
Much of this oil will likely find a home abroad. And for investors on the front line of this trend, a fortune could be made. I suggest taking a second look at a number of these businesses today.