Earn 7%+ Yields by Investing in Rental Properties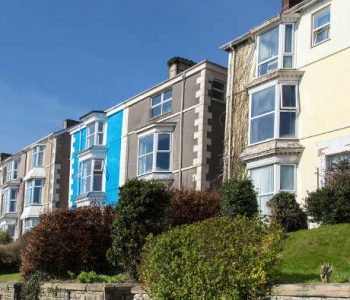 If You're Thinking of Investing in Rental Properties, Read This First
One of the questions I get a lot from friends and family concerns investing in rental properties:
"Prices got crushed in 2008. Is owning real estate too risky? Is now a good time to get in?"
Values look high. Rates could start creeping up. You might rattle off lots of reasons to be scared.
I'm not too worried, though. Right now, some rentals gush cash flow. And while the easy money has been made, prices could keep soaring for a couple of reasons.
Where Are Real Estate Prices Going Next?
First–and this might sound crazy–where real estate prices go next doesn't really matter.
My neighbor Dan shared a great story the other day. In the early 90s, he bought a rental outside Boston for about $150,000. His timing was awful. Soon after he got in, the market was hammered by a steep recession, higher interest rates, and changes to the tax laws.
The crazy part? Dan's bad timing hardly mattered. The property could fetch over $600,000 today, not to mention all the rent checks he earned along the way. Even though he had the timing skill of a potato, my neighbor sits on a tidy retirement fund here.
Let me ask you a question: have you been good at timing the market? Getting in and out at just the right moment?
No, not likely. Well, welcome to the group! I myself chair the "Bad Market Timers" club and we meet every Tuesday.
If history teaches us anything, nailing the exact tops and bottoms doesn't matter. The physical components that go into a house generally go up over time. That, coincidentally, pulls up rents and values for existing properties. With a fixed-rate mortgage, you pay back your debt with cheaper dollars.
Meanwhile, these nice people called "tenants" pay you rent. Their children and their grandchildren pay your heirs rent. For these reasons, more wealth has been created in real estate than all other asset classes combined.
And while I want to own real estate for the next 100 years, now might be the best time to buy in decades.
The nationwide homeownership rate sits at a 50-year low. Many Gen X'ers were forced out of the market after the real estate bust. Millennials have been locked out due to stagnant wages, tight credit conditions, and crippling student debt loads. (Source: "Homeownership Rate in the U.S. Drops to Lowest Since 1965," Bloomberg, July 28, 2016.)
Great news for the new "aristocratic" class of landlords. Rents have far outpaced real estate prices. In some places, the housing shortage sent rents surging by 20% or more each year.
This transformed rental properties into cash cows. The average rental yield nationwide was 9.4% in 2016, according to numbers complied by RealtyTrac. In some cities, especially in the southeast, landlords investing in rental properties collect double-digit yields.
Best Single-Family Growth Rental Markets 2016
| | | | |
| --- | --- | --- | --- |
| County | Avg 3-Bed Rent | Median Sales Price | Gross Rental Yield |
| Genesee County, Michigan | $1,018 | $80,000 | 15.3% |
| Camden County, New Jersey | $1,502 | $140,000 | 12.9% |
| Woodbury County, Iowa | $946 | $100,000 | 11.4% |
| De Kalb County, Illinois | $1,290 | $137,000 | 11.3% |
| Warren County, New Jersey | $1,613 | $180,000 | 10.8% |
Source: RealtyTrac
Investors can make a tidy return from rental income alone. You see a total contrast from the bubble years, when people were betting home values would always go up. Today, any gains from higher prices are just a bonus.
Of course, not everyone is on board.
Home values are not the bargain they once were. Higher interest rates could crimp gains.
Like I said, who can say what's coming next? Nobody likes higher rates. But if you keep your debt load light, you shouldn't lose too much sleep. New policies out of the White House will swing prices one way or another, but this is hardly an argument against a long-term buy and hold approach.
What boggles my mind are the number of people who swore off homeownership after the 08′ bust. You see daily headlines like "It's Financial Suicide To Own a House" and "7 Reasons Why Buying A Home Is a Terrible Idea." Real estate, they'll argue, is just too risky.
We're a long way from 2006. Owning, though, makes far more sense when you're talking about double-digit rental yields. With tenants forking over up to half of their income on rent, I'd rather be on the other side of the deal.
In many ways, such shell shock resembles the "dot-com" crash in the early 2000s. Through the following years, investors avoided any and all tech stocks. Because memories of the bubble were still fresh in their minds, people missed huge gains in names like Apple Inc. (NASDAQ:AAPL), Alphabet Inc (NASDAQ:GOOGL), and Amazon.com, Inc. (NASDAQ:AMZN).
Me personally, I've kept my money in real estate investment trusts (REITs). These public firms allow you to collect monthly rental income without dealing with tenants. With a click of the mouse, you can become a partner with a professional landlord. The top residential REITs pay out yields of up to seven percent.
The Bottom Line on Rental Properties
Bottom line, I may or may not be right on home values. Regardless, real estate gushes cash flow right now. And given the number of stories like Dan's floating around, investing in rental properties might be the best place to park wealth.