Earn a 13% Yield From the Tech Sector?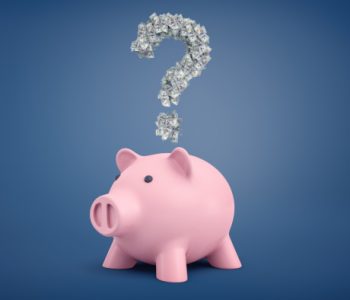 iStock.com/Gearstd
A Double-Digit Yielder You Likely Haven't Considered
For the most part, stock market investors love the technology sector. While tech stocks were hit particularly hard during the latest market pullback, they are still some of the biggest gainers over the longer term. If you look at the most popular names in tech, you'd see that many of them are still up, with triple-digit gains over the last five years.
There is, however, one little problem. Because of the fast-changing nature of the industry, tech stocks aren't the most income investor-friendly. That is, you can own them and hope that their share price goes up, but don't expect many of them to pay you cash on a regular basis.
For instance, none of the once-high-flying "FANG" stocks—Facebook, Inc. (NASDAQ:FB), Amazon.com, Inc. (NASDAQ:AMZN), Netflix, Inc. (NASDAQ:NFLX), and Google parent Alphabet Inc (NASDAQ:GOOG)—have a regular dividend policy.
That's rather unfortunate. The tech sector offers some of the biggest growth potential. Is there a way for income investors to get a piece of the action?
The answer is yes, but it involves a company that's not exactly a traditional tech stock.
I'm talking about Triplepoint Venture Growth BDC Corp (NYSE:TPVG), a business development company (BDC) based in Menlo Park, California.
TriplePoint Venture Growth BDC Corp
TPVG is not a tech firm itself. Instead, it helps tech companies expand. To be more specific, TriplePoint provides financing solutions to venture growth-stage businesses in technology, life sciences, and other high-growth industries.
The company's investment objective has a strong emphasis on generating current income. It achieves that objective by targeting returns of 10%–18% from earning interest and fees from debt investments.
Now, I know what you are thinking. High-yield debt is probably not the safest investment. But keep in mind that TriplePoint is not investing in some startup. For a company to be worth considering, it has to go through seed stage, early stage, later stage, and then enter venture-growth stage.
At the same time, TPVG targets companies that are backed by a select group of leading venture capitalists. Very often, the borrower is preparing for an initial public offering (IPO) or a merger in one to three years after getting a loan from TriplePoint.
Moreover, TriplePoint Venture Growth BDC Corp keeps its lending period short, which is usually between three and four years. It also doesn't lend that much capital relative to the borrower's worth. In particular, TPVG's target investment is under 25% of the borrower's enterprise value at the time of underwriting. (Source: "Investor Presentation," TriplePoint Venture Growth BDC Corp, last accessed December 19, 2018.)
And like any lender who wants to manage risk, TVPG keeps its portfolio diversified. At the end of September 2018, it had 73 debt investments in 22 companies coming from more than a dozen different industries. The debt portfolio had a fair value of $323.8 million.
As you'd expect, not everyone has the means or expertise to lend to a venture growth-stage business. Therefore, TriplePoint Venture Growth BDC Corp operates in an industry with high barriers to entry. As a result, it earns pretty hefty returns from the business.
As of September 30, 2018, the weighted average yield on TPVG's debt investments stood at a whopping 19.3%.
Returning Profits to Investors
Here's the neat part. Because TriplePoint chooses to be regulated as a business development company under the Investment Company Act of 1940, it must return most of its profits to shareholders through regular dividend payments.
And with such a profitable business—a yield on debt portfolio of 19.3%—shareholders can collect oversized payouts.
Right now, the company has a quarterly dividend rate of $0.36 per share, giving TPVG stock an annual yield of 13%.
Of course, when most stocks in the market pay less than four percent, an ultra-high yield like this could be a sign of trouble. However, if you take a closer look at TPVG's financials, you'd see that the company has no problem covering its oversized payout.
In the third quarter of 2018, TriplePoint Venture Growth BDC Corp generated record net investment income of $10.0 million, or $0.46 per share. The amount easily covered its quarterly dividend payment of $0.36 per share. (Source: "TriplePoint Venture Growth BDC Corp. Announces Record Investment Income of $17.7 Million and Net Increase in Net Assets of $0.50 Per Share for the Third Quarter of 2018," TriplePoint Venture Growth BDC Corp, October 31, 2018.)
In the first nine months of this year, TPVG's net investment income came in at $24.8 million, or $1.30 per share—also marking a new record. And since the company paid total dividends of $1.08 per share during this period, its payout ratio came out to 83.1%, leaving a margin of safety.
To make things even better, the company announced earlier this month that its board of directors declared a special dividend of $0.10 per share. The dividend will be paid on December 28, 2018.
"This distribution, along with our anticipated additional undistributed earnings spillover, is a reflection of an outstanding year and demonstrates our ability to generate meaningful net investment income in excess of our quarterly dividend along with our commitment to returning value to our shareholders," said Chairman and Chief Executive Officer Jim Labe. (Source: "TriplePoint Venture Growth BDC Corp. Announces Special Distribution of $0.10 per Share," TriplePoint Venture Growth BDC Corp, December 6, 2018.)
Note that special dividends are in addition to the company's regular quarterly payments. So, investors are collecting even bigger payouts than what TPVG's annual yield figure suggests.
Bottom Line on TPVG Stock
As a business development company, TriplePoint probably won't see its shares shoot through the roof anytime soon. But with a safe yield of 13%, TPVG stock provides a unique opportunity for investors looking to profit from the fast-growing tech sector.