Earn 12%+ Yields From America's Next Oil Boom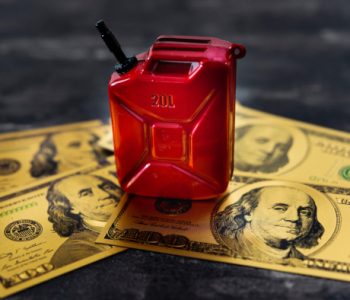 iStock.com/littleclie
These Stocks Pay Up to 17%
America imports most of its energy needs from the rest of the world. But that might be about to change.
Soon, the United States will become a major exporter of just about every energy commodity the world needs, including oil, gasoline, jet fuel, diesel, and natural gas. That will put the country a long way toward energy self-sufficiency.
It's one of the biggest trends in the financial world today, and it has the potential to create enormous income streams for investors that get in early.
Last month, Cheniere Energy, Inc. (NYSEAMERICAN:LNG) Chief Executive Officer Jack Fusco spoke at the Barclays CEO Energy Power Conference. The trade show constitutes an important day on the industry calendar, where corporate titans mingle with investors, analysts, and power brokers.
Fusco explained how new technologies, like horizontal drilling and hydraulic fracturing, have unlocked vast quantities of natural gas. Domestically, that has pushed prices to rock-bottom levels. So to earn a higher price for their product, many companies have resorted to exporting production abroad.
This is where Cheniere Energy, Inc. comes into play. Over the past few years, the company has constructed five enormous liquified natural gas (LNG) export facilities along the Gulf Coast. As export volumes ramp up, Cheniere is poised to earn billions in annual profits.
Cheniere, of course, isn't the only company to spot this opportunity. The government has approved dozens of new LNG export facilities for construction across the country. By 2025, some analysts project the United States could become the largest exporter of liquified natural gas in the world.
But it gets better: in addition to natural gas, the U.S. has also become a major oil exporter. New shale plays like the North Dakota Bakken, West Texas Permian Basin, and South Texas Eagle Ford have propelled the country to the leading oil producer in the world.
The situation has resulted in a boom for U.S. oil exports. The country's crude exports jumped 80% in the first half of 2018 compared to the same period last year, according to the latest data from the Energy Information Administration. America now exports so much oil, Kuwait recently halted shipments to the United States for the first time since the Gulf War. (Source: "Kuwait Oil to U.S. Stops for 1st Time Since 1990-91 Gulf War," Bloomberg, October 1, 2018.)
And this could just be the beginning. In a recent interview, Pioneer Natural Resources (NYSE:PXD) CEO Scott Sheffield predicted that U.S. oil production could grow from 10.9 million barrels per day to 15 million within the next few years. (Source: "Shale exec: US will be the world's biggest oil producer by the fall," CNN, June 20, 2018.)
Sheffield, who runs one of the largest oil producers in the country, has called it right before. But even if U.S. oil production only grows at half the rate he's predicting, the opportunity will still be huge. And this could result in big income streams for those investing in America's energy export boom.
The smart way to invest, however, isn't to invest in energy producers directly. The best opportunities involve the companies that own all of the oil- and gas-related infrastructure.
Buckeye Partners, L.P. (NYSE:BPL) represents one of my favorites. This partnership owns thousands of miles of energy pipelines, in addition to oil terminals, processing plants, and storage facilities. With more barrels flowing through its network, Buckeye has seen profits–and by extension, distributions–soar in recent years.
I also like transporters like Golar LNG Partners LP (NASDAQ:GMLP) and Dynagas LNG Partners LP (NYSE:DLNG). These partnerships own the ships that move LNG supplies from point A to point B. Thanks to booming demand, both of these firms pay out double-digit yields.
America's next energy boom is coming, and savvy investors are earning huge income streams by investing in the right companies. I suggest giving all of the businesses listed here a second look.