Earn a 12.5% Yield From America's Next Commodity Boom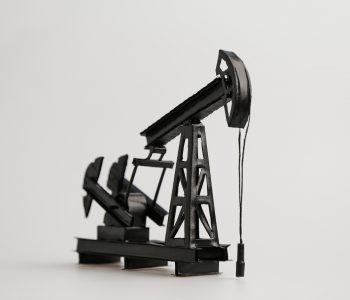 iStock.com/stereostok
These Dividend Stocks Yield Up to 12.5%
If you want to earn lucrative dividend income over the next few years, then you need to know about these two numbers.
First, look at natural gas prices in the U.S., where you can buy one million British thermal units (MBtu) for only $3.10. New drilling methods have created so much supply, producers almost have to give the stuff away.
Second, look at the price for the same commodity in Asia. Overseas, drillers can fetch over $7.60 per MBtu. Fast-growing economies like China, India, and Vietnam suck down massive amounts of natural gas, far surpassing what their local energy producers can crank out.
Needless to say, you can make a lot of money shipping gas from the U.S. to Asia. Up until recently, however, the infrastructure to actually move natural gas overseas didn't exist. As a result, the American energy patch has struggled under the weight of low prices, despite a huge market just over the ocean.
President Donald Trump wants to change that. Over the past few months, the White House has pushed to cut red tape and encourage new drilling projects. The administration has also given the green light to the construction of several new export facilities, in addition to speeding up the approval process to build new terminals.
The moves could trigger America's next great commodity boom, creating a number of opportunities for investors in the process.
Take Hoegh LNG Partners LP (NYSE:HMLP), for example. This partnership owns a number of floating storage and regasification units, which process natural gas for electricity. With supplies projected to surge over the next few years, you'll see more of these ships docked outside any country importing large amounts of natural gas.
Liquefied natural gas shippers like Golar LNG Limited (NASDAQ:GLNG), Teekay LNG Partners L.P. (NYSE:TGP), and Dynagas LNG Partners LP (NYSE:DLNG) should do well too. In effect, these companies act like the toll roads of the energy business, taking a small cut on each tank shipped over the ocean. And, given operating a shipping business is not all that cash-intensive once you have it up and running, most of the profits get passed on to unitholders.
Finally, we have a big mismatch between the locations of America's natural gas deposits and where most of these export terminals will get built. Pipelines that close this gap have become valuable assets. For this reason, midstream names like Williams Companies Inc (NYSE:WMB), Kinder Morgan Inc (NYSE:KMI), and Spectra Energy Partners, LP (NYSE:SEP) often pay out yields in the high single digits.
| | | |
| --- | --- | --- |
| Name | Market Cap | Yield |
| Dynagas LNG Partners LP (NYSE:DLNG) | $463.8M | 12.60% |
| Hoegh LNG Partners LP (NYSE:HMLP) | $617.1M | 9.30% |
| Spectra Energy Partners LP (NYSE:SEP) | $15.5B | 6.40% |
| Williams Partners L.P. (NYSE:WPZ) | $38.3B | 6.10% |
| Teekay LNG Partners L.P. (NYSE:TGP) | $1.5B | 3.30% |
| Kinder Morgan Inc. (NYSE:KMI) | $45.1B | 2.60% |
| Golar LNG Ltd. (NASDAQ:GLNG) | $2.3B | 1.00% |
(Source: Google Finance)
We're still in the early innings of the American commodity boom.
Last year, the U.S. exported almost no natural gas. By 2018, the lower 48 states could ship out six billion cubic feet per day. For perspective, that number represents enough energy to power all the houses in California, Florida, and Texas combined.  (Source: "After six decades, U.S. set to turn natgas exporter amid LNG boom," Reuters, March 29, 2017.)
But the real money won't be made by the companies getting their hands dirty in the energy patch. Rather, it will be those supplying the export boom that will make a fortune. If you're looking for income, take a look at the names providing the "picks and shovels" to this energy bonanza.