Earn 10%+ Yields From Donald Trump's Tax Holiday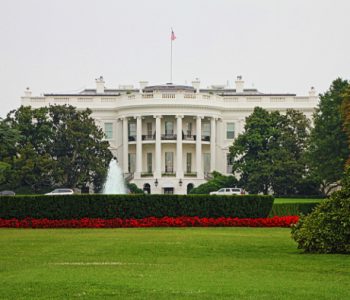 iStock.com
Donald Trump's Dividend Gold Rush
President Donald Trump has kicked off the next dividend gold rush, and investors who stake their claims now could earn yields of 10% or more.
On Wednesday, the White House gave us our first peek at their tax plan. Rate cuts? "Yuge!" Relief for seniors? "Big league." Help for working families? "Believe me, there's no problem there."
The best news, though, got buried in the fine print. Underneath the exciting headline numbers, Trump has proposed a onetime levy on corporate cash held overseas. While the specifics remain fuzzy, Gary Cohn, the White House chief financial advisor, has promised "very competitive" rates. For investors, all of this means mucho dineros! (Source: "The White House just outlined its tax plan. Here's what's in it," CNBC, April 26, 2017.)
First, the move could save U.S. firms billions of dollars in taxes.
Right now, American businesses have $2.5 trillion stashed abroad. If they bring this money stateside, they have to pay a tax rate of 35%. For this reason, most executives choose to keep this money far away from the Internal Revenue Service (IRS)–and far away from shareholders. (Source: "US companies are hoarding $2.5 trillion in cash overseas," CNBC, September 20, 2016.)
Today, investors discount this foreign cash to account for the big tax bill. On the campaign trail, however, Trump promised to drop this tax rate to 10%. The final number will come down to talks in Washington, but any cut would be a big trigger event for the stock market. (Source: "How Donald Trump's Tax Repatriation Plan Will Create Jobs," Fortune, November 24, 2016.)
Furthermore, any tax holiday would provide a real shot in the arm for the economy.
Because firms can't bring their income back home, they keep most of their investment dollars abroad too. Why open a plant here when you'll have to pay a huge tax bill? It's cheaper to build out your business overseas.
A tax holiday would attract money back to American shores like an electromagnet. You would see a surge of new spending on plants, factories, and equipment. Dividends paid out to households will get spent on cars, restaurants, and vacations. It's cash that the economy desperately needs to recover.
Finally, it's no exaggeration to say this budget could trigger a dividend gold rush.
Apple Inc. (NASDAQ:AAPL) would clean up on any tax holiday. The company has $216.4 billion stashed overseas. Many analysts expect a distribution increase, a 10% special dividend, and a big stock buyback program. You could see an acquisition or two as well.
The move will likely trigger a yield bonanza from other cash-rich names like Microsoft Corporation (NASDAQ:MSFT), Alphabet Inc (NASDAQ:GOOG), and Oracle Corporation (NYSE:ORCL). Others will announce a wave of dividend hikes, stock buybacks, and debt repayments. Shareholders staking their claims now could lock in tidy yields.
Donald Trump's Dividend Bonanza
| | | |
| --- | --- | --- |
| Company | Overseas Cash | Estimated Tax Savings |
| Apple Inc. | $216.4 Billion | $54.1 Billion |
| Microsoft Corporation | $124.2 Billion | $28.1 Billion |
| Oracle Corporation | $42.6 Billion | $9.5 Billion |
| Citigroup Inc | $45.2 Billion | $9.1 Billion |
| Amgen, Inc. | $32.6 Billion | $8.1 Billion |
| QUALCOMM, Inc. | $28.8 Billion | $7.3 Billion |
| Gilead Sciences, Inc. | $28.5 Billion | $6.9 Billion |
(Source: various corporate filings)
Of course, Trump's tax bill doesn't have the green light yet. We need to wait for more details on the plan. Any bill will be the product of a tough back-and-forth in Washington. The failure of "Trumpcare" shows that you have no sure things in Beltway politics.
Regardless, Wednesday's announcement looks like great news for investors. Even a political novice like Trump should get a tax cut bill through a Republican-controlled Congress. And, while the best claims have been taken, you still have time to earn huge yields from the president's dividend gold rush.