Dynex Capital Inc: Lock in an 11% Yield by July 2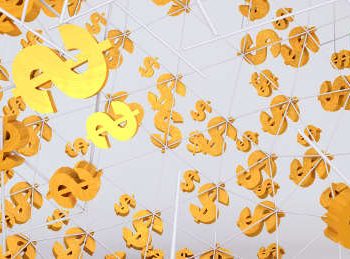 iStock.com/frenkvic
Dynex Capital: A Quality High-Yield Stock
To most investors, Dynex Capital Inc (NYSE:DX) doesn't sound like a familiar name. But the company offers one of the highest dividend yields in the current stock market.
But investors wishing to lock in that yield may want to act quick, because management will be mailing out the next round of dividend checks in a few weeks. To be eligible for that payment, investors have to take action by July 2. Let me explain further.
Dynex Capital Inc is a real estate investment trust (REIT) headquartered in Glen Allen, Virginia. However, instead of owning physical properties like conventional REITs, the company invests in real estate mortgages. In other words, Dynex Capital is a mortgage REIT (mREIT).
Now, I know what you are thinking: that the mortgage industry does not have the best reputation in the investment world due to its role in the last financial crisis. However, Dynex Capital has been rather resilient. From January 1, 2008 to March 31, 2018, the company delivered total a return of 129.44% to shareholders. To put it in perspective, the S&P 500 Index returned a total of 124.31% during this period. In other words, this mortgage REIT actually outperformed the benchmark index that's made up of some of the most established companies. (Source: "First Quarter 2018 Earnings Presentation," Dynex Capital Inc, last accessed June 25, 2018.)
Moreover, unlike the S&P 500 Index, which delivers most of its returns through capital appreciation these days (the average dividend yield of S&P 500 components is below two percent at the moment), Dynex Capital returns value to investors primarily through dividends.
Right now, the company has a quarterly dividend rate of $0.18 per share, giving DX stock an annual yield of 11%.
Get Paid with Certainty
In this day and age, dividends are often overlooked. When you could possibly make triple-digit returns by trading the hottest tech stocks, who cares about a company's dividend yield?
But for income investors, and particularly retirement investors, dividends are still of great importance. In order to profit from trading the hottest tickers, timing is critical. That means investors have to pay close attention to what the market and the companies are doing.
Dividends, on the other hand, are cold, hard cash paid to shareholders on a regular basis. Investors of solid dividend-paying companies can just sit back, relax, and enjoy the dividend checks rolling in.
Of course, in today's market, a high dividend yield could simply be a sign of trouble. So the big question now is, does Dynex Capital make enough money to support its 11% yield?
Well, in 2017, the company generated core net operating income of $0.73 per common share while declaring total dividends of $0.72 per share. Therefore, this mREIT made more than enough money to cover its payout last year. (Source: "Dynex Capital, Inc. Reports Fourth Quarter and Full Year 2017 Results," Dynex Capital Inc, February 21, 2018.)
In the first quarter of 2018, Dynex Capital's core net operating income came in at $0.18 per share. Again, this covered the company's quarterly dividend rate of $0.18 per share. (Source: "Dynex Capital, Inc. Reports First Quarter 2018 Results," Dynex Capital Inc, May 2, 2018.)
Focus on Agency Mortgage-Backed Securities
Ideally, I would like to see a higher dividend coverage ratio for added dividend safety. However, note that while mortgages can be risky investments, Dynex Capital's fixed-income portfolio is largely backed by government agencies.
You see, the company invests primarily in agency mortgage-backed securities (MBS). When you invest in an agency MBS, the principle and interest payments are guaranteed by government sponsored enterprises, such as the Government National Mortgage Association (Ginnie Mae), the Federal National Mortgage Association (Fannie Mae), and the Federal Home Loan Mortgage Corporation (Freddie Mac).
Dynex Capital has been improving the credit quality of its portfolio through an increasing focus on agency MBS. At the end of 2010, around 74% of the company's total portfolio investments were backed by government agencies. By the end of the first quarter of 2018, the amount had increased to 87%. (Source: Dynex Capital Inc, last accessed June 25, 2018, op cit.)
On top of that, another seven percent of Dynex Capital's portfolio consisted of non-agency MBS that were AAA rated as of March 31, 2018. It also has five percent of the portfolio invested in U.S. Treasuries. Add it up and you'll see that most of this mREIT's portfolio is considered very safe.
Lock in This Double-Digit Yield by July 2
At the end of the day, keep in mind that as a REIT, Dynex Capital is required to pay out most of its profits to shareholders as dividends. Therefore, if the company continues to profit from interest payments on its mortgage investments, it will likely keep dishing out generous dividends.
Earlier this month, the board of directors of Dynex Capital declared a quarterly dividend of $0.18 per common share, which will be paid on July 31, 2018. (Source: "Dynex Capital, Inc. Declares Second Quarter 2018 Common Dividend of $0.18, Series A Preferred Dividend of $0.53125, and Series B Preferred Dividend of $0.4765625," Dynex Capital Inc, June 13, 2018.)
To collect the next payment, investors need to own Dynex Capital shares before the ex-dividend date, which is set to be July 3, 2018.