Dynex Capital Inc: Little-Known Stock Provides a 14% Yield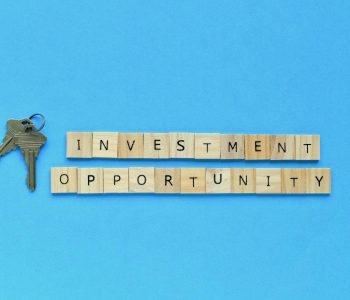 Here Is a High-Yield Stock to Think About
"Be fearful when others are greedy and greedy when others are fearful."
Those are the famous words of legendary investor Warren Buffett. But for most people, the advice is easier said than done. Whenever there's a market downturn and people get fearful, the prevailing sentiment is to sell as much as you can, hoping to cut losses.
But it's exactly during market downturns—like the one that's happening right now—that being greedy might actually be able to pay off. For instance, if you are an income hunter, there are now plenty of beaten-down stocks with astronomical yields.
Check out Dynex Capital Inc (NYSE:DX), a real estate investment trust (REIT) headquartered in Glen Allen, Virginia. The company was already one of the higher-yielding names in the stock market, and it pays investors monthly rather than quarterly. And the recent stock market sell-off, which led to a sizable drop in the company's share price, has pushed its yield up to a jaw-dropping level.
Right now, Dynex Capital has a monthly dividend rate of $0.15 per common share. With Dynex Capital stock trading at $12.56 apiece, its monthly payout translates to an annual dividend yield of about 14%.
Note that, with a market cap below $300.0 million (as of this writing), DX stock doesn't really get much coverage in the mainstream financial media. And even if you follow the REIT industry, Dynex Capital may still not be a familiar name because it doesn't own a big portfolio of malls or office buildings. In fact, the company doesn't own any physical properties because it focuses on the mortgage side of the business. Its portfolio is made up of commercial and residential mortgage-backed securities.
In other words, we are talking about a little-known stock with a big yield, which may seem like a risky bet. So before taking out your wallet, let's go over the company's financials and see if the payout is too good to be true.
Dynex Capital Inc: Is the Dividend Safe?
Dynex Capital last reported earnings on February 6, 2020. The report showed that, in the fourth quarter of 2019, the company generated core net operating income of $0.66 per common share. Considering that the REIT paid three monthly dividends totaling $0.45 per share for the quarter, its core net operating income was more than enough to cover the payout. (Source: "Dynex Capital, Inc. Reports Fourth Quarter and 2019 Full Year Results," Dynex Capital Inc, February 6, 2020.)
In full-year 2019, Dynex Capital's core net investment income came in at $2.09 per common share. During this period, the company declared total dividend payments of $2.01 per share. Therefore, the REIT managed to outearn its payout for the year.
However, while these numbers look pretty good, I wouldn't call Dynex Capital stock a slam dunk. In 2019, the company reduced its monthly dividend rate from $0.18 per share to $0.15 per share. So even though DX stock is an ultra-high yielder, its current payout level is actually the result of a dividend cut. (Source: "Dividends," Dynex Capital Inc, last accessed March 11, 2020.)
Still, the REIT's current dividend policy remains appealing, especially in today's low-yield environment.
Dynex's President, Chief Executive Officer, and Co-Chief Investment Officer Byron L. Boston said during the firm's latest earnings conference call, "the cash dividends that we continue to pay to our shareholders are extremely attractive in a world where long-term U.S. government bonds will only pay you less than 2% cash interest. Furthermore, we believe that above average dividends will be a major driver of returns over the next 5 to 10 years, given that today, global asset price levels are highly inflated." (Source: "Dynex Capital, Inc. (DX) CEO Byron Boston on Q4 2019 Results – Earnings Call Transcript," Seeking Alpha, February 6, 2020.)
Bottom line: Dynex Capital Inc doesn't have the perfect high-yield stock, but if the company can maintain its payout, Dynex Capital stock could provide a very attractive income stream to today's investors.