Dynex Capital Inc: A 10% Dividend Yield You Likely Haven't Considered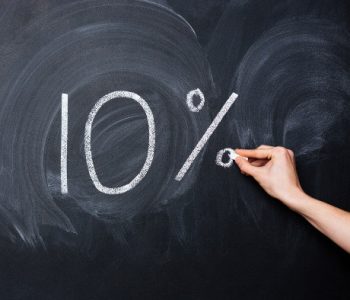 iStock.com/DeanDrobot
Little-Known Company with a Big Payout
Most people have never heard of Dynex Capital Inc (NYSE:DX), but the company deserves income investors' attention for a very simple reason: it offers a dividend yield that's higher than 99% of companies trading in today's stock market.
Headquartered in Glen Allen, Virginia, Dynex Capital is a real estate investment trust (REIT). While most REITs have portfolios of real estate properties and collect rental income, Dynex Capital is a bit different in that the company invests in mortgage loans.
In particular, Dynex Capital invests in mortgage-backed securities (MBS). As the name suggests, these investments are secured by a collection of mortgages. Investors in MBS get paid periodic payments, similar to a bond's coupon payments. Other than MBS, Dynex Capital also has investments in securitized single-family residential and commercial mortgage loans it originated in the 1990s.
If you have paid any attention to what happened in the last financial crisis, you would know that mortgage-backed securities aren't really known to be the safest assets. When banks knew they could package loans and sell them as MBS, they didn't really worry about whether the borrowers had the ability to repay those loans. As a result of aggressive lending, losses piled up for MBS investors during the financial crisis.
Also Read:
The Stock Market's Secret Source of Big, Safe Yields
Does that mean there's a significant amount of risk in Dynex Capital's business? Not necessarily.
While the company specializes in mortgage-backed securities, most of its portfolio is made up of agency investments. These are investments backed by the Federal National Mortgage Association (Fannie Mae), the Federal Home Loan Mortgage Corporation (Freddie Mac), and the Government National Mortgage Association (Ginnie Mae). As of September 30, 2017, approximately 89% of Dynex Capital's MBS investments are backed by these government agencies. (Source: "Third Quarter 2017 Earnings Presentation," Dynex Capital Inc, November 1, 2017.)
Furthermore, 97% of the company's portfolio is made up of AAA-rated securities. With a high-quality, government-backed income-generating portfolio, Dynex Capital can return a substantial amount of cash to investors.
The company currently pays quarterly dividends of $0.18 per share, which, at today's price, gives DX stock an annual yield of 10.03%.
In an era when the average S&P 500 company pays less than two percent, Dynex Capital's double-digit payout could go a long way toward boosting the return of an income portfolio.
Other than receiving a generous stream of dividends, Dynex stock investors also benefited from share price appreciation in recent years. From January 1, 2008 to September 30, 2017, Dynex Capital has delivered total returns of 139.33%, beating both the S&P 500 Index (111.95%) and the Russell 2000 Index (123.09%). (Source: Ibid.)
Final Thoughts on This High-Yield Stock
At the end of the day, this high-yield stock is not perfect. Earlier this year, the company reduced its quarterly dividend rate from $0.21 per share to $0.18 per share, representing a drop of 14.3%.
However, with the new dividend policy, the payout should be much safer. In the last 12 months, Dynex Capital had a dividend payout ratio of 52.08%, leaving a wide margin of safety. (Source: "Dividends," Dynex Capital Inc, last accessed December 8, 2017.)
For income investors looking for a high-yield stock to improve their portfolio return, Dynex Capital could be worth considering.