INTC Stock: Why Intel Corporation is a Top Pick for Dividend Investors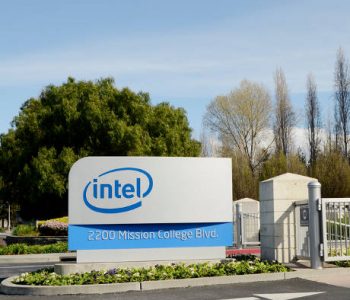 Intel Stock Could Be a Long-Term Bet
Intel Corporation (NASDAQ:INTC) stock is not exactly a hot commodity in today's tech sector. When you can make double- or even triple-digit returns by trading some high-momentum Internet names, who cares about Intel stock's measly three percent dividend yield?
But as an income investor, chasing the hottest tech names might not be a good idea. Rather, companies with solid operations and payouts that are future-proof would probably be a better fit for your income portfolio. That's why INTC could be a top dividend stock which deserves the attention of dividend investors.
Intel Stock: The Legacy Tech Company with a 3% Yield
Intel currently has a quarterly dividend rate of $0.26 per share; that translates to a handsome annual yield of 2.92%.
Of course, when adding a dividend stock to your income portfolio, you shouldn't stop your due diligence at just the dividend yield. Some companies have impressive yields simply because their stock prices plunged. And quite often, the reason for a subdued stock price is that investors believe the company's business would decline and wouldn't be able to make the same dividend payments in the future. So, is Intel stock one of them?
Not really. Despite the fact that it serves an industry that is facing headwinds at the moment, INTC stock is still poised to return value to shareholders in the future.
The headwind I'm referring to is the slowing down in the personal computer (PC) market. As tablets and smartphones got more and more powerful, PC shipments have been declining. Since Intel is the leader in the PC processor market, there is a concern that Intel's business would deteriorate as well.
The thing is, Intel is not standing still. While the PC market is not doing as well as before, the company is focusing on areas where strong growth lies ahead: data centers, the "Internet of Things," and programmable solutions.
Also Read:
Intel Stock Dividend 2017: INTC Yield, Dates, Splits, Prediction, and Everything You Need to Know
Best Technology ETFs to Watch in 2017
Intel is already making solid progress on those fronts.
Why Intel is a Top Pick for Income Investors
In the second quarter of 2016, the company's "Data Center Group" revenue increased five percent year-over-year to $4.0 billion, revenue from the "Internet of Things Group" was up two percent year-over-year to $572 million, and the "Programmable Solutions Group" enjoyed a 30% sequential increase in revenue, although part of that was due to Intel's acquisition of field-programmable gate array (FPGA) technology company Altera Corporation. (Source: "Intel Reports Second-Quarter Revenue of $13.5 Billion," Intel Corporation, July 20, 2016.)
You might think that these fast-growing areas are just small segments and won't be able to lift the company once the PC market shrinks further, but that's not really the case. Intel's "Client Computing Group," which serves the PC market, brought in $7.3 billion of revenue in the second quarter. The "Data Center Group," "Internet of Things Group," and "Programmable Solutions Group"—the growth drivers of today's Intel—brought in over $5.0 billion of revenue. What this means is that even if the PC market continues to experience headwinds, the other segments of Intel would be able to provide growth momentum going forward.
The Bottom Line on INTC Stock
For income investors, paying the right price is important, and at the moment, Intel stock looks quite attractive based on its valuations. Trading at $35.69 on Wednesday, INTC stock has a price-to-earnings multiple of 17.31x. If you use its expected earnings for the next fiscal year, you'd see that the company is trading at just 13 times its forward earnings.
Don't forget that Intel is not your average tech company. It has been around for nearly five decades, having survived the burst of the dot-com bubble. And even in that period, when many tech companies went out of business, Intel did not cut its dividend payout. In fact, the growth in Intel's dividends has been more than impressive; in the past 10 years, INTC stock's quarterly dividend rate has increased 160%.
With a solid track record of dividend growth and a focus on its fast-growing segments, Intel stock is a must-watch for dividend investors.