GM Stock: Warren Buffett Likes General Motors Company; Should You?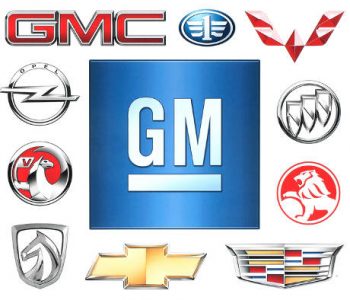 General Motors Stock Now Yielding 4.8%
Here's a reason to like General Motors Company (NYSE:GM) stock: it's the highest-yielding stock in Warren Buffett's Berkshire Hathaway Inc. (NYSE:BRK.B) portfolio.
Sure, Buffett's position in General Motors stock is not as large as his position in Kraft Heinz Co (NASDAQ:KHC) or Wells Fargo & Co (NYSE:WFC). But with 50 million shares, Buffett's stake in GM stock was worth north of $1.4 billion at the end of June. (Source: "Form 13F Information Table," U.S. Securities and Exchange Commission, last accessed September 1, 2016.)
Investors have become extremely careful about auto manufacturer stocks after the Great Recession. And there is a good reason for it; when even General Motors, one of the largest automakers in the world by vehicle unit sales, filed for chapter 11 bankruptcy, is there any hope left in the industry?
As it turns out, the answer is yes. Even though the U.S. economy was badly hit with the subprime meltdown, recovery was quickly underway. In particular, auto sales have been on the rise. In 2015, U.S. auto sales reached a record of 17.47 million vehicles, surpassing the previous record of 17.41 million vehicles in 2000. (Source: "U.S. auto sales in 2015 set record after strong December," Reuters, January 5, 2016.)
As one of the major automakers in the country, General Motors has climbed out of the doldrums. In 2015, the company generated a record net income of $9.7 billion, and GM stock's adjusted earnings per share increased 65% year-over-year to $5.02. (Source: "GM Reports Record Net Income of $9.7 Billion and Record EBIT-Adjusted of $10.8 Billion for 2015," General Motors Company, February 3, 2016.)
Also Read:
GM Stock 2017 Outlook: Dividend Yield, Splits, Prediction, and Everything You Need to Know
Warren Buffett Portfolio Holdings in 2017
Why Warren Buffett Likes GM Stock
At the same time, the company is also returning value to shareholders. Earlier this year, General Motors boosted its stock repurchase plan by 80% to $9.0 billion and extended the program through 2017. Moreover, GM also increased its quarterly dividend rate by six percent to $0.38 per share. With the increase, General Motor's dividend yield has reached 4.78%. (Source: "GM Increases Earnings Outlook for 2016; Announces Increased Return to Shareholders," General Motors Company, January 13, 2016.)
Of course, an impressive yield is not always a good sign. Sometimes, a company's yield goes up simply because investors believe its business is declining and won't be able to continue the payments in the future. Fortunately, GM stock does not belong to that category, with the company's business still looking solid.
In the second quarter of 2016, General Motors' revenue came in at a record $42.4 billion, which also represented an 11% growth year-over-year. Adjusted earnings per share also reached a record $1.86, representing a 44% growth year-over-year. (Source: "GM Reports Second-Quarter Net Income of $2.9 Billion, Up 157 Percent," General Motors Company, July 21, 2016.)
With such impressive numbers, you might be wondering if GM's growth is sustainable. What if there's another economic downturn and auto sales plunge?
Well, GM Chief Financial Officer Charles Stevens said earlier this year that even if U.S. auto sales fall from 17 million units in 2015 to just 10 or 11 million units, the company could still break even. (Source: "General Motors (GM) Mary Teresa Barra on Q4 2015 Results – Earnings Call Transcript", Seeking Alpha, February 3, 2016.)
The Bottom Line on GM Stock
Usually, when a company grows at such an impressive pace, the stock gets expensive. But for General Motors stock, that hasn't been the case. With a price of $31.93 apiece on Wednesday, GM stock is trading at just over four times its earnings.
If Warren Buffett thinks there is value in the maker of Buick, Cadillac, Chevrolet, and GMC, maybe you should take a look at it, too.