Dominion Energy Inc Reports Earnings, Raises Cash Payment to Investors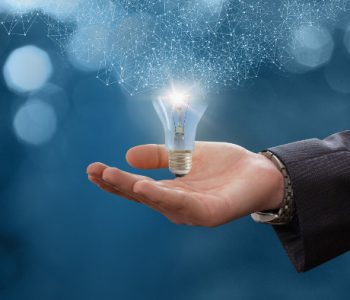 iStock.com/Natali_Mis
Dominion Energy Stock Returning Cash to Shareholders
Utility companies are some of our favorite cash cow stocks here at Income Investors. And now, one utility company—Dominion Energy Inc (NYSE:D), has just provided some good news.
On Monday, January 29, 2017, Dominion Energy reported financial results for the fourth quarter of 2017. For the quarter, the company generated $3.2 billion of operating revenue, up three percent from the fourth quarter of 2016. Operating earnings came in at $0.91 per share, down eight percent year-over-year but beating Wall Street's expectation of $0.89 per share. (Source: "Dominion Energy Announces Fourth-Quarter an Full-Year 2017 Earnings," Dominion Energy Inc, January 29, 2018.)
Note that the decline in Dominion's operating profit was mainly due to milder weather in its regulated service territories, which reduced customers' demand for natural gas and electricity.
"We are very pleased with our record operational and safety performance for the year," said Thomas F. Farrell II, Chairman, President and Chief Executive Officer of Dominion Energy Inc in a statement on Monday. "In addition, we achieved strong financial results for 2017 and reported operating earnings of $3.60 per share in the middle of our guidance range, despite weather that was significantly below normal."
Also Read:
The 7 Best Utility Stocks for Retirement Income
On the previous Friday, Dominion Energy's Board of Directors declared a quarterly cash dividend of $0.835 per share, which will be paid on March 20, 2018 to shareholders of record as of March 2. The dividend represented an 8.4% increase from its previous payout and a 10.6% increase year-over-year. (Source: "Dominion Energy Declares Quarterly Dividend of 83.5 Cents," Dominion Energy Inc, January 26, 2018.)
Note that the company (including its predecessor) has been paying uninterrupted dividends for 360 consecutive quarters.
And the best could be yet to come. For full-year 2018, the company expects operating earnings to be in the range of $3.80 per share to $4.25 per share. At the midpoint, that would represent an 11.8% increase from the $3.60 per share earned in 2017.
With growing profits, Dominion Energy stock is well-positioned to continue its excellent dividend-paying track record.